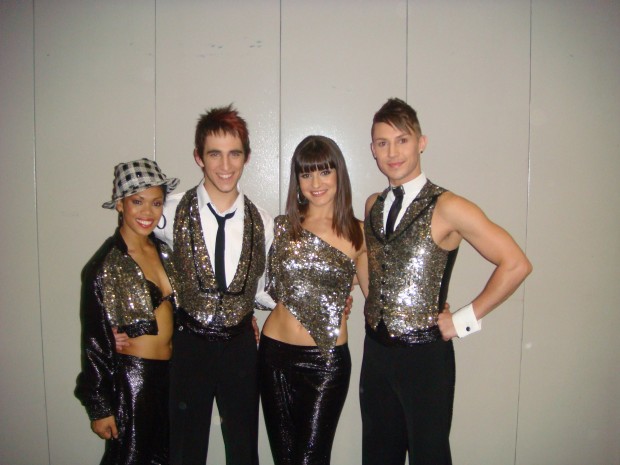 Hindsight is a beautiful thing. My experience on So You Think You Can Dance has been a very positive one, but it wasn't always that way. From the first big decision to enter, to rehearsing for the first tour of its kind, it has been a huge roller coaster ride. I want to give you an insight from the show that you may not have had before. The shows experience has been somewhat up and down from beginning to end. I think all of our individual journeys have been so very different. For those of you thinking of auditioning next year ask your self a few questions.
I remember watching the American series and saying, 'oh my, I have to do this, what a great format'. The show has definitely changed the dance industry in Australia and put it out in the general public. As a whole, the show has really boosted our industries profile but you must think as an individual when considering entering. I had some moments near the beginning of the show thinking what have I done, I'm watching really great dancers leave and I was in the bottom 3 for 2 weeks in a row. I know from some of my friends eliminated early, that it may not always go the way you want or think, they were amazing dancers. If you are considering entering I say, go for it, but be very prepared mentally. If it doesn't go your way, try again next year or just say it's not meant to be. If it does go your way it could quite possibly change or start your career for life. As a professional you must leave all your baggage at the door and take it for what it is. You lose the control you're used to, your partner, style, choreography and costumes are all chosen for you and you just have to do the best with what you're given. It was a very tough competition mentally and physically and also being the first series we really had no idea of what was going to happen each week.
All that aside, I will look back with fond memories. It was an absolutely divine dance experience. Working with some of the countries finest choreographers and also living and breathing dance 24/7 was a dream. The Top 10 are now embarking on our stadium tour around Australia, which is quite unimaginable. I would never have believed anyone if they had told me I would perform in stadiums not dancing behind a singer, just purely dancing.
Tickets are still available for the Tour. Go to www.ticketek.com.au or www.ticketmaster.com.au (Sydney Entertainment Centre) for more details.