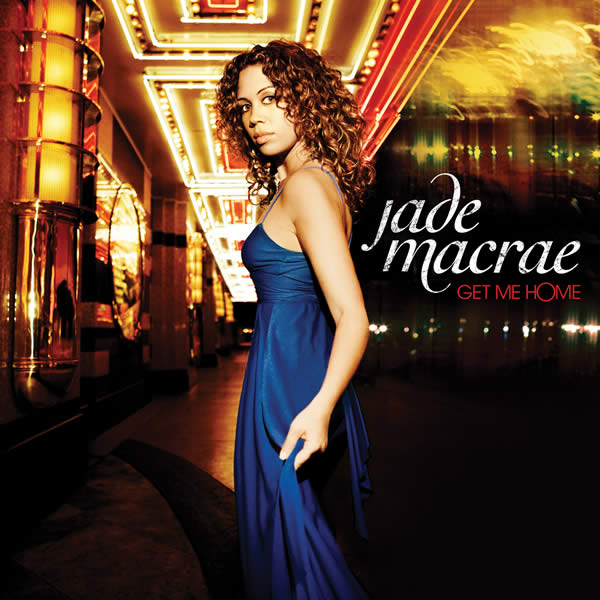 Everyone train's for a variety of different reasons, some for fun, others to feel comfortable in swimmers on the beach, some to have a beautiful sculptured body full of muscles, others for health reasons and then some because their job requires it.
Being a dancer is one of those jobs that requires you to work on your fitness and to look good, when your job is in the public eye looking good can be just as important as your talent.
One of my clients Jade MacRae knows this first hand. Since Jade has a single "I Wanna Be In Love" out now and her album "Get Me Home " due out October 4th, its important that Jade is looking and feeling amazing. Whenever Jade attends an event or does a gig she is photographed and just last week end appeared in the social papers 6 times, which if your not looking your best can be hard to handle.
So with the added pressure of appearances, photos shoots and the publics love of criticism we have step up the intensity of Jades training session to make sure that she is comfortable enough with her self to appear on TV, to perform in front of hundreds of people at a gig and to be photographed by the paparazzi.
When Jade is in Town we train up to four times a week. We generally do a day of cardio that consists of Jogging and stair work. On the stairs I make Jade skip every second step so she is performing an extended lunge great for her butt and legs. Also to give her the ultimate work out we strap hand weights to her arms while we run and then on the stairs we strap them to her legs, this is adding another 3kgs to her weight, even though this may sound like nothing, give it a go I assure you that you will notice the difference. Cardio workouts are great for singers as it gives them the stamina to be able to sing and perform on stage with out getting out of breathe. Some singers have been known to run on a treadmill and sing their songs at the same time to get into shape for a tour.
We also will do a day of boxing in Rushcutters Bay Park, which is an amazing work out for the entire body and cardio system. Being outdoors in such a beautiful environment on a beautiful day makes exercising feel like a privilege not a chore. When we box we start the work out with skipping, squats, and push ups to warm up, then we glove up go through a vigorous boxing and kicking boxing program that has you feeling like you have been in the ring with Tyson by the end. We also finish this work out with loads of core work just to flatten and strengthen the stomach.
Another session we would spend in the gym doing a resistance work out. We generally do an all over bodywork out doing one exercise per body part. Now we don't lift heavy weights we keep the weight low but our reps high. Resistance isn't only great for toning and strengthening its amazing for weight loss as well. A lot of girls are hesitant to use weights but you have to understand that you will not grow massive muscles unless you are lifting a heavy weight. After a resistance workout your body keeps burning calories for at least 3-4 hours after so for girls this can be an excellent way to lose unwanted weight.
When we have time for a fourth session we generally chose another activity, such as sprints in the park, using a TRX band or going down to Bondi and jogging to Bronte with some push ups and sit ups on the way or we tackle the stairs of death in Coogee. What ever we do its always changing so the body doesn't get used to what we are doing and its always being shocked.
When your job is based on performing in front of people not only do they judge your talent they will also judge what you look like. The first thing a panel at an audition see is your image as you walk in the door. If you look amazing they will sit up and take note from the word go, if you have let your self go you may have to work that little but harder to make them believe in you.
Remember if you look good you will feel good.
Kane