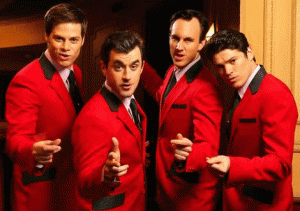 Jersey Boys is coming to Sydney and they are auditioning for the following roles:
JOEY PESCI
NORM
LORRAINE
FRANCINE
FEMALE SWING – DANCE CAPTAIN (covers Lorraine, Francine and Mary)
FRANKIE VALLI – potential take overs.
Auditions will be happening in Melbourne and Sydney starting on the 15th of March. Speak to your Agent about these auditions as submissions need to be in by Monday 22nd Feb.
Audition requirements:
1. Artists are required to prepare three songs from the era that demonstrate their musical
range, but they may not be called upon to perform all of them at the audition. Artists
are not to prepare material from JERSEY BOYS unless specifically requested by the
casting director.
2. Artists must bring with them legible sheet music in the correct key.
3. Artists will not be seen if they do not prepare the appropriate requirements.
4. Artists will not receive auditions if they do not meet the physical and vocal requirements
of JERSEY BOYS.
5. All characters are required to dance in the production. Auditionees will have to do a
dance audition.
Good luck!!