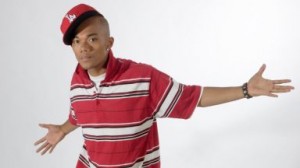 Hi Guys,
Since the show 'So You Think You Can Dance' I have been committed to getting dance out to the public as much as possible.
Below is an example of a creative thought, a conversation and a collaborative effort in creating what's to be the next Australian hit TV dance drama.
I had an idea of a dance drama I shared with a very talented writer Georgia Clark who was working on So You Think You Can Dance at the time. Since then Georgia Clark went to write an amazing treatment and produced/directed an amazing 'sizzle reel' that has been submitted into the MTV 180 Competition with the title 'Raise The Bar'. I have choreographed, consulted and acted in this submission and has been quite a journey.
Please check it out, register as a user, comment, rate and forward this e-mail to as many people as you can.
We need your support in making it to Top 10 and winning the prize to film a full one hour episode to be aired on MTV.
'RAISE THE BAR'
http://www.one80project.com.au/view_artist.aspx?id=14
MTV 180 COMPETITION
http://www.one80project.com.au
Thank you for all your support.
Joel de Carteret [JD]
www.gojdgo.biz
www..myspace.com/gojdgo