Fate, Physics and Fearlessness
International Casting Agent & Choreographer Shares His Insights During This Shutdown
Interview by Chris Duncan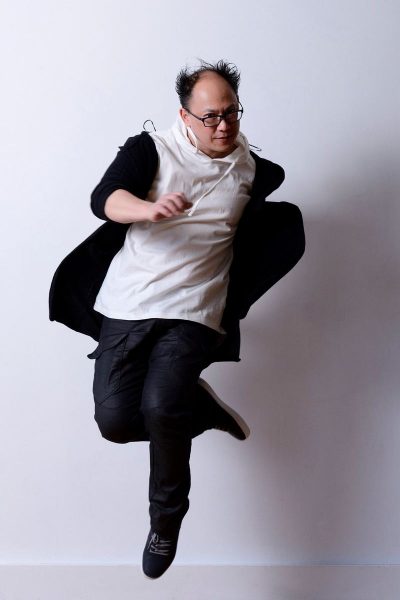 You won't likely know his name. But Rick Tjia is a revered, successful international dancer, choreographer and a casting agent for Cirque du Soleil. Aside from performing throughout the world with various dance and performance companies in his younger days, Rick has also dabbled in acting in film and television work.
However, his connection with the acclaimed Cirque du Soleil in 2002 set him on a path of enormous creativity and excitement delivering circus shows around the world, and eventually led him to become a casting agent for the company in 2004. 
American-born, Rick has been based in Canada since 1993 and is now trying to navigate his way through 2020 as best he can … just like everyone else. However, Rick is proactively still focussed on dancers and creating opportunities for dancers and artists as best he can, wherever he can. He was busily launching and promoting his innovative industry website choreography.online last year … but then COVID-19 struck, shutting down his immediate plans.  Wanting to keep some spark in the dance industry, he decided to run an online dance opportunity this year for stage-thirsty performers (International Online Dance Competition) which was surprisingly popular in many countries and widely supported.  He is a huge supporter of Aussie talent, and was key to getting Australian-based auditions for Cirque casting several years ago.
Please enjoy Chris Duncan's chat with Rick Tjia. 
***
Q: What would you like to say to Australian performers that have worked and auditioned for Cirque du Soleil in the past?
I don't know how much Aussies know of the inner workings of Cirque, but I've been there a long time. About five years ago when they (Cirque) were bought out by TPG, the kind of strategies they put in place to try and multiply or grow at a very fast rate … I'm not sure that objective was bad or good. I think perhaps if it were me, I would have used a different strategy. But they picked the fast growth strategy, and unfortunately, the strategy didn't quite work as well as hoped. In some ways it helped with the fact that we could hire so many Australian dancers, because we had so many projects right? But the pandemic didn't help, you know what I mean? It just really has put so many companies in a hard spot now. I'm just really sad that it has had an effect on so many of the Australian dancers, because I auditioned there two years ago.
Q: What was your reason for choosing to audition in Australia two years ago, and when did you find that you really liked the work ethic of Australians?
My team and I picked Australia because there are a lot of multi-disciplinary people there. They have a kind of attitude that you don't see elsewhere. Australians are not afraid to just throw themselves into it … that was part of the argument that I used to go there. To have been able to concretely put some of the Australians in our show was a victory for me. It's unfortunate that this (shut down) has to happen like this.
We started to get more requests for dancers who were also acrobats. About 10 or 15 years ago, it was kind of a rarity, but now, it's less of a rarity. But it gets more complicated than that. One of the things that Cirque asks for is really 'strong character'. As a general rule, this is really hard to find. So, Australians, some of them do have some really strong physical acting and they're also open to trying something new.
I first auditioned in Australia in 2009, so I've seen how people are and, because we had the online application system, we saw a lot of videos from Australians also. We had a really limited budget so we would have to really pick and choose the cities and countries that we were going to audition in a year. So, a lot of it comes from analysis of the database. We ask 'What do we anticipate needing for the next two years?' And then, we'll look around and at all those people that have auditioned…  see where they're concentrated.
So, it's just a combination of all of those things: Reputation, my experience there before, and what we find in the database!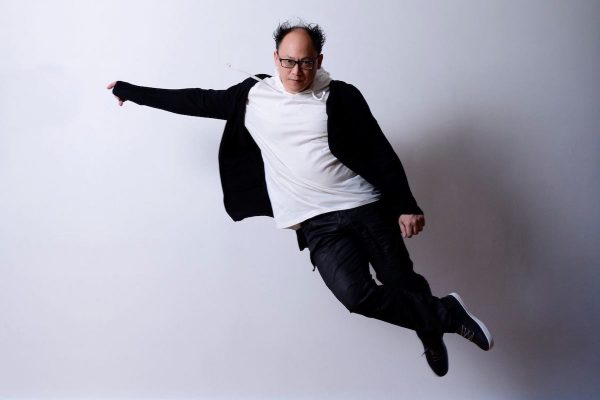 Q: So, where to for you now? What's your next move?
For a few years now I've wanted to have a larger impact on the dance world. And so, a couple of years ago, I started choreography.online, which is a marketplace for choreography licenses. So, it's just like music … where if you do a show, you have to buy the rights to use music on stage. I thought, 'well, why not for dance?' No one's doing that, and people are either going to just steal it from YouTube and hope that nobody finds out, or they have to hire someone to come in, which gets really expensive. And in the meantime, you have all these choreographers who are not getting paid very much. It kills several birds with one stone so to speak.
Literally all of last year I concentrated on promoting this business to choreographers. We were supposed to start introducing our program in a broader sense to the world and were to start off in London… and then everything got shut down because of COVID-19. So, I was stuck in London and I was kind of afraid I wouldn't be able to get back home to Canada. But I managed to get back and then had to figure out what was the next move. With everything shut down, what can we do to keep in the dance game?
Knowing that everyone's stuck at home, I thought 'what can we do to stimulate dancers and still give them a chance to still perform?' And that's when I came up with the idea of the International Online Dance Competition.
So, within six weeks we organised the whole thing … And it was popular … people jumped at it! The competition site started getting a lot of visits quite quickly. Within a month of putting the gallery up online we've had over 107,000 visitors… Almost 600,000 video views! So, I think it's definitely something that people needed and wanted, especially at this time.
Q: Are you thinking of doing another heat of the International Online Dance Competition?
We discussed doing another event in the fall (USA), but we are still playing around with ideas. We've had a partnership with the 'World of Dance' live competition tour, which is exciting, so I'm keen to see what we can achieve with them going forward.
Q: What advice would you give to Australian dancers right now from your perspective as a dance entrepreneur?
I think entrepreneurship, whether it is dance or otherwise, is always tricky. There's always a percentage of what you're doing that is based on luck. No matter how good or bad your plan is, there are plenty of excellent business plans that have failed because they have just had bad luck.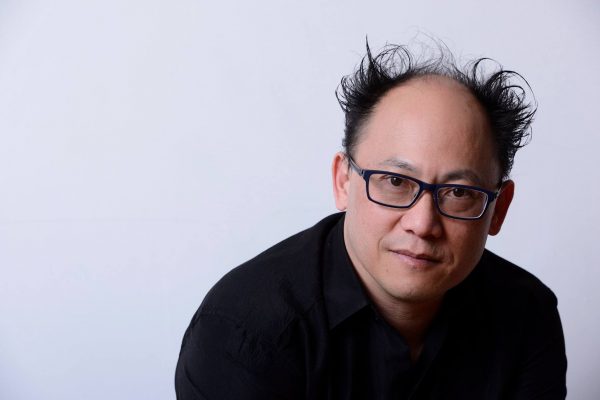 And then, there are others who have luckily succeeded despite having no plan or bad plans. I'm not the kind of person who likes to go with luck, so I've always got a plan.
The best plan… and I say this specifically to dancers… is a plan that's really well thought out, but with room for improvisation. So it's good to have a very strong plan, but if it's set in stone that's not any better because things will never go to plan.
I guess I'm saying this from an entrepreneur's standpoint … but it's kind of the way you should actually approach your career.
Dancers sometimes tend to not be very proactive …They might kind of wait for the contract to come round, or for the audition to come to town. They don't actually look forward in a proactive way. Like, they'll work when they've got the contract. Whereas, an entrepreneur's mind is more like… 'I'm going to do it! I'll work in hopes that I will get a contract!'
So, I think the big advice I would give to dancers in that respect is to think like an entrepreneur… be proactive, and plan, think, and analyse. Research what you want to do to see if it is feasible. And if it's not, what can you do to make it feasible? All dancers in general should do this with their careers.
It's very rare that dancers have secure jobs. Dance isn't like that. It's contract-to-contract, most of the time. So, you're almost literally an entrepreneur. That's why dancers should realise that they're a business within themselves.
Q: What would be your final piece of advice today for our audience?
I think just to learn as many things as possible. Everything in life adds to you being a dancer. I've studied physical acting and physics and I play the trumpet… But everything that I've learned in my life has helped me in some way. Physics has helped me a lot with dance and with that entrepreneurship mentality, because of scientific method and the marketing studies. It helped me immensely in dance being able to analyse movement. Never underestimate the power of knowledge.
Follow Rick on Facebook or Instagram.
***
Rick's early training years began with tap dancing, eventually branching out into professional studies of classical ballet, jazz, hip-hop, and contemporary dance (training with teachers like David Howard, Finis Jhung, Christine Busch, Bruce Marks, Laura Young and Geri Houlihan). He also trained in other disciplines (trumpet, physics, and later on, guitar studies and various studies in business).
After an extensive career in dance and acting that includes performances with Ballet Austin, Boston Ballet and Delta Festival Ballet, as well as three years of work in film and television in Los Angeles doing hip-hop, jazz, and ballet (with choreographers like Twyla Tharp, Joe Layton, and with film directors like Mark Rydell, and James Brooks), Rick joined La La La Human Steps in Montreal in 1993, with whom he danced and toured the world for 8 years. As with many dancers and musicians, Rick is also a composer, a dance and acrobatic choreographer, and judges dance competitions, and teaches various workshops around the globe.
For the last 16 years he has been a Talent Scout specialising in dance at Cirque du Soleil.  Rick's contributions to the Casting Department has extended itself to contributing to and drawing up new operational and business strategies, as well as contributing to creative and innovative internal and external strategies of various types.
Rick also works closely with International Performing Arts & Theatre (I-PATH) through leading dance education in the 21st Century. He is a member of Phoenix Associates in the UK, an organisation that offers opportunities and masterclasses to students aged from 6 right through to professional dancers.
In 2016, he joined the creative team of the Cirque du Soleil Big Top touring show Volta as an acrobatic choreographer, and In 2018, he started up the online choreography market Choreography Online with two partners, which had its official public launch in September, 2019.