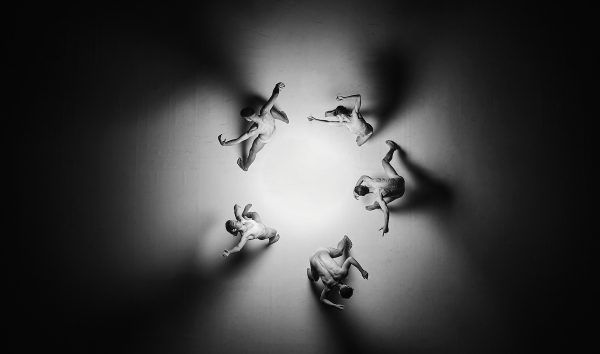 New Name and Vision for Brisbane's Contemporary Dance Company in 2020 Season
Expressions Dance Company becomes Australian Dance Collective
After 35 years as Expressions Dance Company, the Brisbane-based contemporary dance ensemble will now be known as Australian Dance Collective.
With collaboration and artistic excellence at its heart, Australian Dance Collective Chair, Marian Gibney, said the name change was part of the evolution of the company, aligning its history and vision.
"The board is incredibly proud of what the company has achieved under the guiding vision of original artistic director, Maggi Sietsma, and, in the recent decade, Natalie Weir," she said.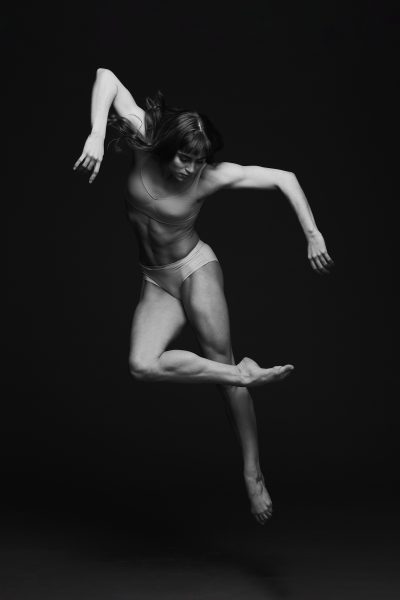 "New artistic director, Amy Hollingsworth is a passionate curator, with a clear vision around harnessing shared energies and imaginations to produce thrilling dance works and to nurturing a love of dance in our community. With Amy's appointment, and as we enter a new decade, the board believes that the time is right to refresh the company's name, to ensure that it speaks clearly of what has been achieved and what the company seeks to do in the future."
Unveiling the new name at the company's 2020 season launch at QPAC this week, Amy Hollingsworth said Australian Dance Collective was committed to being "collectively extraordinary".
"Working collectively gives us like-minded individuals and visionaries to debate with, ensuring our ideas are robust and that our collaborations crackle with artistic energy. I dream of creating an environment that generates exhilarating dance to capture the imaginations of many," she said.
"2020 sees us embody this vision of collective excellence – through showcasing a diverse range of Australian artists, exposure to international industry leaders and innovative collaborations."
Former artistic director, Natalie Weir, also embraced the new era for the company. "Contemporary dance has to evolve, it has to change and that's a really, really healthy thing," she said. "It feels like the perfect time for a name change. I think the new name Australian Dance Collective is beautiful and the idea of being 'collectively extraordinary' is a fantastic vision for the future of the company."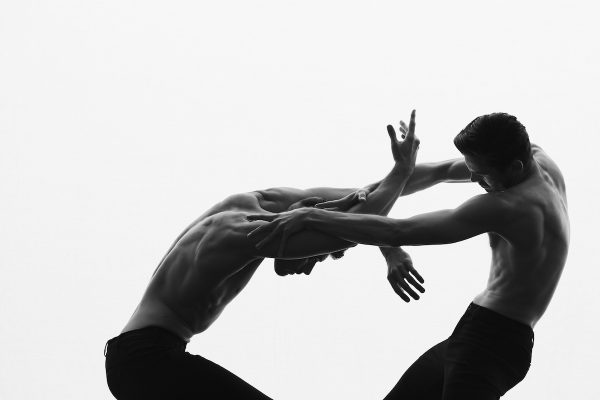 Hollingsworth also announced her ambitious debut program, which includes bringing the work of Hofesh Shechter to Brisbane for the very first time as well as world premiere commissions by Jack Lister and Melanie Lane in this triple bill. Lane is one of the strongest female choreographic voices in Australia and her works seamlessly fuse elegance with edgy physicality. Sexy and cool, she will be joined by long-term musical collaborator Clark in this must-see production.
Brisbane-born and a rising star of the choreographic world, Lister is also joining the collective as a company dancer, from Queensland Ballet. Hollingsworth also welcomed Marlo Benjamin and Lonii Garnons-Williams to the ensemble alongside company dancers Josephine Weise, Jake McLarnon and Bernhard Knauer.
Australian Dance Collective 2020 Season
THREE ⏤1-4 April
Playhouse, QPAC
THREE is a rare treat — a triple bill featuring Cult by Hofesh Shechter and new commissions by Jack Lister and Melanie Lane. It represents a series of incredible firsts for Australian Dance Collective, including their very first mainstage performance under the company's new name.
SUCCESSION ⏤ 21-23 May
Judith Wright Centre of Contemporary Arts
In a first for Australian Dance Collective, the six company dancers will nurture and inspire the next generation as they dance alongside the Youth Ensemble. Succession will feature a new work created on the artists of our 2020 Youth Ensemble, and culminate in a world premiere collaboration with the combined 36 artists of the company and Youth Ensemble.
CHINESE AUSTRALIAN DANCE EXCHANGE PROJECT (CADEP) ⏤ 5-8 August
Playhouse, QPAC
After four years of profound and immersive international collaboration, Australian Dance Collective will this year partner with China's Round House Dance Company. Based in Shenzhen, a Sister City of Brisbane, Round House is renowned for its physicality and creative risk-taking. This is the fourth instalment from the Chinese Australian Dance Exchange Project. We will use film, live performance and site-specificity to create an evening of unique and edgy work, proving dance knows no boundaries.
ECHO ⏤ 28-29 August
The Youth Ensemble's second performance season of the year will be a double bill that gives them the range of experiences they will face as a professional dancer. The Youth Ensemble will be mentored and empowered as they actively participate in choreographing, designing and performing their own work. They will also present a new creation made for them by a guest choreographer.
For full details, bookings and Season Subscriptions visit: australiandancecollective.com