Inspiring Fusion of World Music and Dance for All Ages
Two Shows Only Saturday June 5 + School Shows
As part of the Sydney Opera House's children's' programming, two performances of INFUSION, No Movement, No Sound will be held on Saturday June 5 celebrating a fusion of African, Indian and Australian rhythms with a global collective of contemporary and traditional dance and music for all ages to enjoy.
A collaboration of world music and dance, INFUSION, No Movement, No Sound is a work that that fuses contemporary and traditional dance and music.
INFUSION is a joyous, life-affirming local production featuring a collaboration with six 6 global artists, who are now based in Sydney, that includes spoken word and video installations on top of the music and dance.
INFUSION weaves together a tapestry of African cultures into a vibrant demonstration of contemporary dance and music from global artists, Jamestown Collective, now situated in Sydney.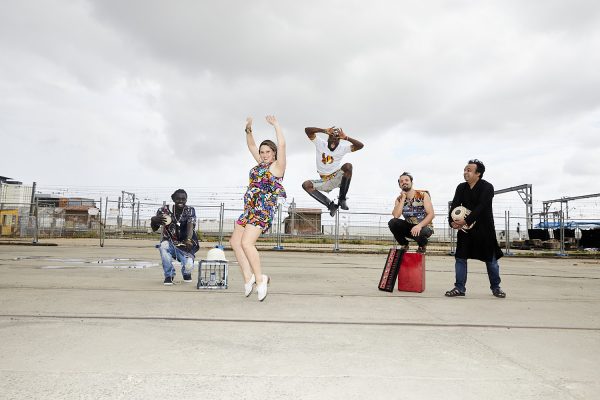 The infectiously life-affirming performance by dance artists Lucky Lartey (Ghana), and Girls on Tap's Sally Dashwood (Australia), accompanied by spoken work artist, Michael St George (Jamaica and Canada), and musicians Yacou Mbaye (Senegal), Maharshi Raval (India) on Tabla and Byron Mark (Australia).
Jamestown Collective reinvents global rhythms with dynamic visuals of Ghanaian villagescapes and song.
Heading up Jamestown Collective, dancer and choreographer Lucky Lartey arrived in Australia from Ghana in 2015, and says INFUSION is a work that has been years in the making for him.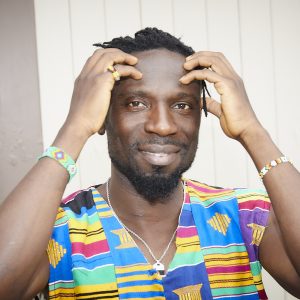 "The title of the work relates to an African proverb, which connects sound (music) and movement (dance) as existing as one in my culture. So if you have no movement, you have no sound and vice versa. One does not exist without the other."
"The work draws on my Ghanaian culture and the spirit of African innovation as well as Senegalese, Indian, Greek/Spanish, Jamaican Canadian cultures and musical traditions and our very own Anglo Australian tap dancer. When the Jamestown Collective come together it is a mixing post of contemporary and traditional creativity."
"I would like children and other audiences to see how you can make music out of anything and everything. That creating rhythms through music and dance has no limits. The culture where I am from is a celebration of innovation where plastic bags make soccer balls and tin cans make drums and percussion instruments and toy cars to race. INFUSION is not only an exhibition of the beauty of fusion or intercultural music but a work that speaks to appreciate the diversity of music and dance and how different cultures can come together," said Lucky.
There will be two public performances for this vibrant, globally connected work on Saturday 5 June; as well as special performances for school groups happening between Tuesday June 1 and Thursday June 3.
INFUSION, NO Movement, No Sound
Studio, Sydney Opera House
Public Shows: Saturday 5 June @2pm & 6:30pm
Bookings: www.sydneyoperahouse.com
School Shows: Tuesday 1 June – Thursday 3 June @10:45am & 12:55pm
Bookings: www.sydneyoperahouse.com/schools/