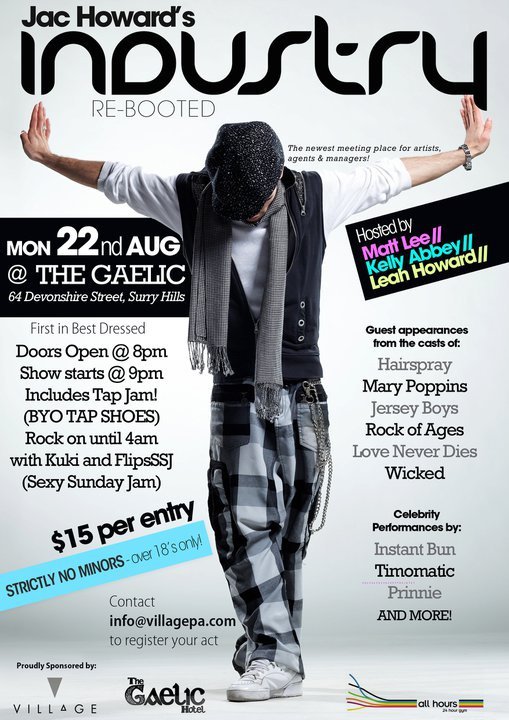 Jac Howards Industry Rebooted has found a new home at the Gaelic Hotel in Devonshire St Surry Hills.
Originally started back in 2005 Industry became the place for aspiring performers to meet, perform and gave the chance for agents, directors and producers to see them perform in a professional, yet informal atmosphere.
Hosted by Matt Lee, Kelley Abbey and Leah Howard, Industry rebooted promises to be an amazing night of Australian Talent, performers include Locreado Dance Company, Prinnie, Timomatic , Instant Bun and a host of established and up an coming entertainers. Don't forget to bring your tap shoes for the midnight tap jam and then hang around with Kuki and Flip till the early hours with the unique SSJ.