Hot Talent Watch | Elie Roe Daniel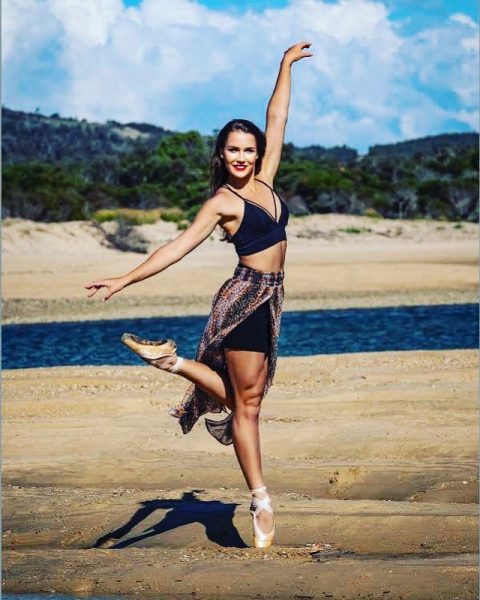 Ready for a Highland Extravaganza at the Royal Edinburgh Military Tattoo
Interview and Article by Heather Clements
In less than two weeks, 23-year old Elie Roe Daniel, will be one of more than 1500 individual performers invited to take part in the largest ever Royal Edinburgh Military Tattoo as part of the Tattoo Dance Company. Between October 17-19, the world famous Tattoo will take place at Sydney's ANZ Stadium, celebrating the wondrous history and culture of Scotland. This will be the fourth time the Tattoo has been held in Australia, and will be the largest Tattoo ever put together in the event's 69-year history – an extravaganza not to be missed!
Tasmanian dancer Elie stared dancing at the age of 3 at Kim Roe Dance School. Her mother, Kim Roe, is one of the world's leading Highland dance teachers and judges, and Elie first went to Scotland to compete in highland dance events from the age 9. However, Elie is a multi-talented versatile dancer and is trained in all styles and has performed all over the world, not just as a highland dancer.
She first performed as part of the Royal Edinburgh Military Tattoo in Scotland in 2018, and was so thrilled with the entire experience she enthusiastically auditioned to be part of this year's Sydney event. As one of the country's leading highland dance training schools, five other students from the Kim Roe Dance School have also been chosen to participate. A total of 100 highland dancers will feature in at the Tattoo, with 22 representing Australia.
DanceLife recently spoke with Elie about her dance background and love of highland dance ahead of the Tattoo opening in Sydney this month.
***
Q: When did you start dancing and what styles of dance have you trained in? How do you usually describe your skill set?
I began my dancing at three at my mother's studio, Kim Roe School of Dance, where I trained in ballet, contemporary, jazz, Folkloric, highland and musical theatre. After high school I moved to Melbourne and studied at Spectrum Dance for two years adding some tap, ballroom and showgirl styles to my repertoire. I guess I would say I am very strong technically and can adapt easily across a broad range of genres and have a strong classical base.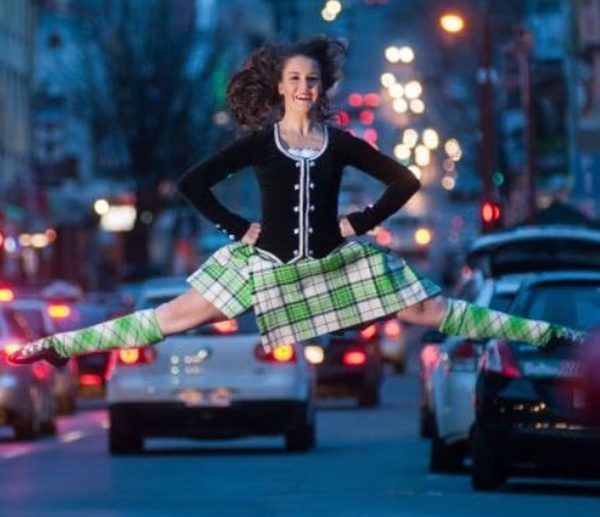 Q: Tell me about your association and history with the Royal Edinburgh Military Tattoo?
I have been travelling to Scotland to compete in highland dancing each year since I was 9, making 6 World Finals across the 3 age groups. Watching the Edinburgh Tattoo on New Years Eve in Australia since I was young, I always wanted to dance on the esplanade in front of the Edinburgh Castle. My mother danced in the two Edinburgh Tattoo's that came to Hobart, one of which was in front of the Queen for her Silver Jubilee. I had the chance to dance with the Tattoo Dance Company in Melbourne 2016 when the Edinburgh Tattoo came to Australia. I joined the Tattoo team in Edinburgh in 2018 and danced again in 2019.
Q: Tell me about your recent trip to Scotland this year.
In July I journeyed to Scotland to dance at the local Tattoo and at the World Championships. I trained and danced at the Tattoo for four weeks. During that time I kept up my competitive dance training and a week after the Tattoo danced and made the World Final! It was wet and cold at the Tattoo on most evenings, but a wonderful experience in front of thousands of cheering audiences over the 25 shows. I danced in five different items; one of which was a French can-can. I worked with, and supported, the dance director in preparing routines for the upcoming Sydney Tattoo. Since arriving home I have been teaching the routines to some of the Tasmanian/Australian dancers.
Q: Is Scotland like your second home these days? And what is it like performing this traditional dance in its homeland?
I love Scotland!  There's not much better than to stand on the boards or the esplanade with the pipes calling and the kilt swinging in the country so rich in heritage. Scotland does feel like a second home with the many friendships I've built and a deep affinity and knowledge of the country. Many friends even say I'm sounding more Scottish every day. I always come home with Scottish slang and they never understand what I am saying.
Q: What preparation takes place for the dancers chosen to be a part of the 100 Highland dancers in Sydney? What is the rehearsal process like?
The Tattoo Dance Company send out videos of the steps and choreography to learn. We must all know this and turn up to the first day of rehearsals in October knowing it well. The three days of rehearsals are tough. We are dancing from 9am till 9pm everyday during rehearsals and also at night in the stadium practicing the patterns and spacing. Your legs get super tired so you need to rub them and stretch them every night so you are able to dance the next day. My saviour is magnesium oil to keep my legs from cramping and knotting up!
Q: What do you love about Highland dancing? What are its challenges and what do you wish other dancers understood about this unique genre?
There is nothing in the world like highland dancing. The sheer physicality and aerobic fitness required is very high. It is a dance style that requires you to jump while keeping your legs moving and extending with explicit, complicated placements of your whole body, while never putting your heels on the ground … and trying to make  it look easy! The feeling is like no other when you are at your peak of fitness, you feel like you can fly and nothing can bring you down. Highland allows you to travel the world in competitions or a huge show and really show the world the history and traditions of a beautiful country. It is one type of dance that really allows you to absorb, understand and learn about peoples lives and heritage. Also, this is one of the only sports in the world that treats males and females completely equal. We dance against each other and the best dancer wins.
Q: The REMT has been staged several times in Sydney and most recently in Melbourne in 2016; why do you think this parade of Scottish military and culture still appeals so much to the Australian audiences? And, what can people expect in October?
I have loved performing in both Edinburgh and Melbourne. There are so many people in Australia with Scottish heritage, and others who love the music, or the swirls and skirls of the pipes and drums… that brings the crowds in droves. But also performing are other countries and cultures which adds so much variety to the Tattoo that it's a superb spectacle including marching bands, marching girls, cultural performances and dancing from all over the world. Its so much more than bagpipes and kilts!!
Q: As a dancer and performer, what do you hope to do with your training in the future? What are your aims next?
I love to perform, dance and sing. I will continue to audition for cruises, musical theatre, and any opportunity to dance on stage. My 5'11" body has given me modelling opportunities but has also precluded me from some dance gigs, but I'm also positive that there are those that recognise and need tall, skilled and quality dancers and a range of opportunities will come my way.
Q: Finally, why should people come and see the Royal Edinburgh Military Tattoo in Sydney?
The Sydney Tattoo will be fabulous! Edinburgh Castle comes to Sydney. All the historical sounds, colour and movement of the Scottish culture in Australia. Variety, fun, colour, laughter, sounds, enjoyment of Scotland and supporting cultures. The Tattoo is an absolutely professional and polished performance. An opportunity for people all over Australia to view what is usually only seen in Edinburgh and it's also going to be the biggest Tattoo in its 69-year history! This is a don't miss opportunity.
Read more about the Royal Edinburgh Military Tattoo in Sydney here