All Hail the Queens in SIX The Musical
Interview with Chelsea Dawson
Interview and article by Heather Clements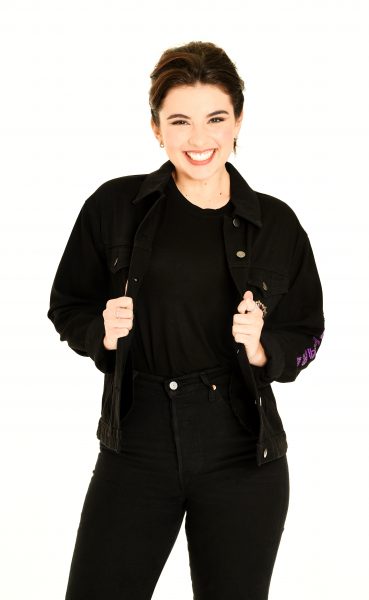 At just 21, professional newcomer Chelsea Dawson is fittingly playing the role of the youngest of King Henry VIII's wives ⏤ Katherine Howard ⏤ in the femme-powerhouse production SIX The Musical, when it returns to the Sydney Opera House on December 19. Written by Toby Marlow and Lucy Moss, SIX the Musical originally played at the 2017 Edinburgh Fringe Festival before it exploded as a global phenomenon. Following its sold-out Australian premiere in Sydney in January 2019 the show was forced to halt due to Covid-19.
Perhaps it is fortunate timing for Chelsea, who is one of two new queens, replacing Courtney Monsma in the role of Katherine Howard. Freshly graduated from prestigious Queensland Conservatorium, Chelsea was cast in her first pro gig as the Wicked Witch in SHREK The Musical in Brisbane before being promptly added to the regal lineup in this sassy, new pop musical in early 2020. Although it's been a long wait for Chelsea and her fellow feisty queens, they will finally hit the stage in SIX this week. 
Inspired by the leading ladies of contemporary pop and rock, SIX The Musical gives voices to the ill-fated six wives of Henry VIII as they tell their tales of love, woe and rebellion as never before heard in history. After all, history was written by men, and in SIX the ladies turn the tables on history as they transform themselves into modern day pop divas and proceed to rock the stage. 
DanceLife caught up with more-than-ready Chelsea Dawson as she was excitedly preparing for the re-opening of SIX and shared with us what the process has been for her in taking on this role under the cloud of Covid.
 ***
Q: Congratulations on getting a role in SIX the Musical. Which wife of Henry VIII do you play?
I play Katherine Howard, the fifth wife of King Henry VIII and the second to be beheaded.
Q: And what did she do to deserve that?
Katherine has a lot of mystery surrounding her because there's not a lot of historical information about her, especially as her reign as a queen was so short. But she was known for being a little bit promiscuous and had a lot of sexual adventures with other men before Henry – or so she was written to be by the men of the time.
Q: Before you were cast, what did you know of this particular production and story being a relatively new musical?
I was at university studying at the Queensland Conservatorium when this musical debuted. I think it was around 2018 that it was making its presence felt on Spotify and in the theatre world, and I literally just became a super fan of the show. As they say, I became part of the 'queendom'. I started learning all the songs and imagined which queen I would maybe be if it ever came to Australia. I also looked at the costumes because I just thought it was a stunning production. Then in my second year of Uni, they actually held the auditions for the Australian cast, but I couldn't audition as I was still in training. But then this opportunity came in my third year to audition for the role of Katherine Howard, replacing Courtney Monsma who was leaving to tour with Frozen the Musical. So, I auditioned pre-COVID in February 2020 and was cast, but was never announced until now because, you know, the world shut down.
Q: So it's been a production a long time in the waiting?
Yes, I have been holding onto this opportunity, like my light at the end of the COVID tunnel! I kept telling myself SIX would be coming soon.
Q: Did you get to finish your university musical theatre degree?
I did! I was going to leave early, but through COVID the Conservatorium managed to make sure that we all graduated, which was amazing.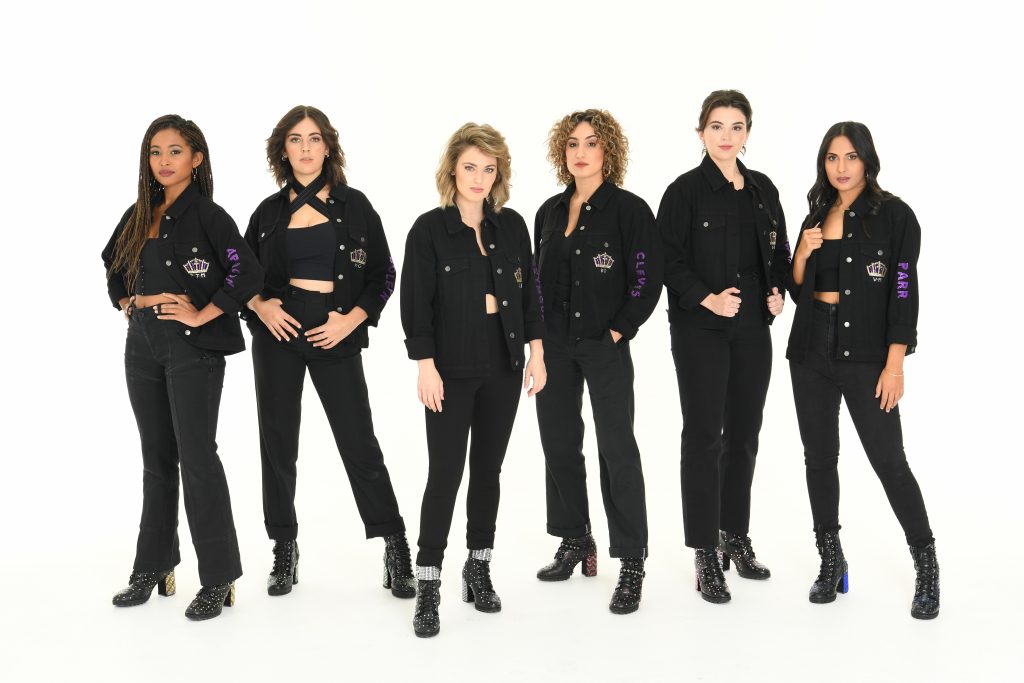 Q: Tell me a little bit about your background. How did you get into performing, when did you start training and were you originally a dancer or a singer?
Like many little girls and I did dance classes … a bit of jazz for fun. I was always excited for high school because that's when you got to do the school musical; not that I ever thought that it was a career path. Then I went to high school and was able to be a part of shows like The Secret Garden and The Sound of Music. I had wonderful teachers, such as Jackie Cooney and Grant Cashman, who inspired me even more. Then in Year 11 I decided I was going to go for it … I was going to buckle down and work because I felt like my dancing was a little bit behind. I worked hard to try and get into Uni my first year out and I luckily got into the Bachelor of Musical Theatre with the Queensland Conservatorium Griffith University.
The Conservatorium has got amazing alumni. Vidya Makan who plays Catherine Parr in the SIX cast is a graduate as well as Courtney Monsma; so it was kind of a cute little legacy being passed on when I won the role.
I also did a bit of vocal training with Jackie Cooney in school and some youth amateur productions with Rockit Productions, which was an amazing, as they ran a show every semester. They've got like juniors, intermediates and seniors, and I ended up doing four productions with them and it was the best insight into contemporary musical theatre for me.
Q: What was your first professional gig?
It was in SHREK The Musical in Brisbane in 2020. They did seasons in Sydney and Melbourne, and then when Brisbane came around one of the cast members couldn't return because they were in Pippin in Sydney. So I managed to slot in and be the Wicked Witch, which was a crazy experience, as I had to learn the show in three days.
Q: How have you been finding rehearsals for SIX? And what's it like as a newcomer Queen?
It's definitely been a whirlwind. It is such a beautiful show, full of energy and pop music that it's just honestly addictive. And because it is such a small cast (nine girls because you include the six leads plus the three swings), they've all been just so wonderful and welcoming to the three newbies including myself. It's just been such an amazing experience. Our dance captain, Chiara Assetta came in a week early, and then Phoenix Jackson Mendoza and myself came in with the rest of the swings (Karis Oka and Shannen Alyce Quan). So it was just the five of us and we had five days to get a grasp on the show musically, and a bit of the dances. Then when everyone came in to rehearsals we're just basically learning the show from top to bottom, because things changed a little since the show first debuted. So everyone's refreshing themselves; but it's all new, you know.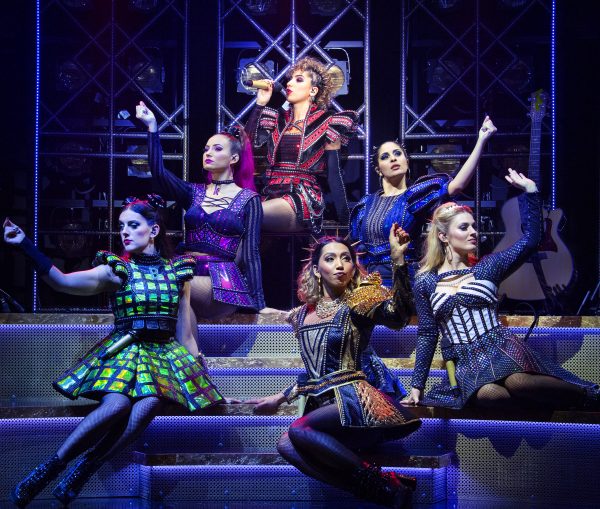 Q: What do you mean when you say things have changed?
Not the show itself, but little moments for specificity. SIX has been on the West End and Broadway and two different cruise lines so it's had time to 'mature'. Especially when Australia was getting ready to reopen, we kind of took a step back again and then Broadway and the West End have been kind of kicking on, and from that time during COVID we've made some adjustments … made it a bit cleaner and shaper. So now we're learning what those guys elsewhere have just fine-tuned.
Q: In terms of the movement and the choreography what is the show like for you and how does it flow with the characters? Has that been a challenge for you?
It's definitely something different for me, especially not having really danced for a while. And it's all based on social groups as well. So it's not your technical ballet or jazz movement, it's all about groove and feeling the music, and the original choreographer, Carrie-Anne Ingrouille, her style and the vocabulary of movement that she gives for each piece is so different. I guess I want to say that each number is rewarding. Like it works, it makes sense, I'm never having to question why I'm doing a movement, because there is always intention built within that movement, which is really lovely.
Q: Does each queen character have their own style?
Yeah, the beautiful thing about each of the Queens is that we are all based-on different pop singers. So my character is inspired by Britney Spears and Ariana Grande; so I get the beautiful Grande high ponytail.
It's all original music though. We're not doing parodies of pop songs, but you'll hear a song from the Jane Seymour character, which is played by Loren Hunter, and you'll get the essence of Adele in it.
It's not a jukebox musical at all, it's all original music, but you'll get the vibes and essence of various female pop artists when they lend themselves in sharing the Queens' stories. So they've adopted certain characteristics of those female singers or pop stars into the characters of the six wives.
Q: That's really interesting. I can see how the energy of the show would appeal to music fans.
Yeah, and everyone vibes to it, young or old, because you can pick out those pop stars, and sometimes you can't even name it, but recognise the grooves and the melodies.
Q: Are you the youngest of the cast?
Yes, I am the child in the show, which is also very fitting because Katherine Howard was really young. Again, it's very blurred because we don't know her exact birthday, but she was likely between 17-22.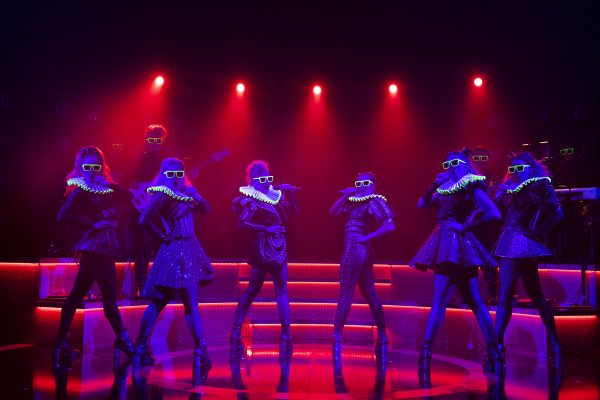 Q: What challenges have you faced in this production of SIX?
The challenge is breathing in this show, literally. It's such a beast and we've only learned about a third of the show at the moment and figuring out the breathing and managing the handheld microphones is a real task. I honestly give full credit to the pop divas and stars who stand on those stadium stages and give their all, because it is a tough gig.
It's so different, because in musicals we've usually got the mic strapped to us on our forehead or beside our mouth. Whereas, in SIX we all use hand held mics and I'm in control of when you hear me and when you don't. So I have to be careful to always speak and sing into the mic and remember that it's a live show.
Q: And what have been the highlights then so far?
My biggest highlight was when I got to meet all the girls for the first time, especially because I became a part of the show a long time ago but I never got to meet them because of COVID. I had a costume fitting and then all the theatres shut down, so that was my last little taste of SIX until now. Then we all met in Melbourne and it was the very first time I got to say in a press briefing "I'm Chelsea Dawson and I'm playing Katherine Howard" – was pretty beautiful. In a time where there was so much uncertainty, we had no idea when this show was going to come back, and so to stand in a room with everyone was just magical.
Q: You mentioned that it's a high-energy show, how would you describe the vibe of the show? What can audiences expect?
I would say it's a witty, pop-rock concert that is full of these stories of these women that you only ever knew through a kid's rhyme or what men wrote down about them at the time. Now, through SIX you get to truly hear their stories from their point of view. Before, it's always been about Henry!
It's interesting, as we've been reflecting on how history was most likely written by literate men, but now it's our chance to give the women a voice. And again, any woman can relate to these stories that they share, even though it was 500 years ago … it's astounding how relevant it still is today.
In SIX The Musical we are reclaiming their stories, which is really beautiful.
Q: Do you have a live band on stage?
Yes, we've got the drums, bass, guitar and keys. The 'Ladies In Waiting' is an all-females band … we run the ship!
Q: With the show on hold, what did you do during the COVID lockdown?
Well, I went home and got a 'muggle job' as I like to call it. I worked as a checkout chick at JB Hi-Fi. Honestly, I had the most amazing time preparing for the show, because what it allowed me to do was work casual, earn money and still work towards something, and then be able to take lessons and go to the gym and just be ready for when the show was ready. Because I knew it going to be a beast of a show and I wanted to be as ready for it as I could be so that there was no question as to why I was cast.
I got to live a relatively normal life and hang out with the 'muggles', which was great. They looked at me like I was an alien sometimes. I did have to leave for two months to do SHREK though. They didn't really understand that I would be gone for months on end in a show and wanted me back, which was nice.
Q: What do you like doing when you're not performing?
I love the beach, and I actually enjoy working out at the gym, even when it's not preparing for shows. But I'm very excited to explore the Sydney beaches.
***
SIX THE MUSICAL
SYDNEY

– The Studio, Sydney Opera House
From 19 December 2021
Bookings: www.sydneyoperahouse.com
CANBERRA

– Canberra Theatre Centre
From 23 April 2022
Bookings: canberratheatrecentre.com.au
ADELAIDE

– Her Majesty's Theatre
From 21 May 2022
Bookings: premier.ticketek.com.au
MELBOURNE

– TBA


NEW ZEALAND

– TBA


BRISBANE

– TBA
***
Chelsea Dawson was born and raised in Brisbane, Queensland and recently graduated from the Queensland Conservatorium Griffith University with a Bachelor of Musical Theatre. Before her time at QCGU, Chelsea worked with Shake & Stir Theatre Co in their 2018 season of Much Ado About Nothing. Throughout her degree she has had the opportunity to appear in productions such as Les Misérables (dir. by Alistair Smith), The Drowsy Chaperone (dir. by Penny Farrow) and Elegies: A Song Cycle (dir. by Jason Langley). In 2020 Chelsea made her professional debut in GFO's production of Shrek The Musical.