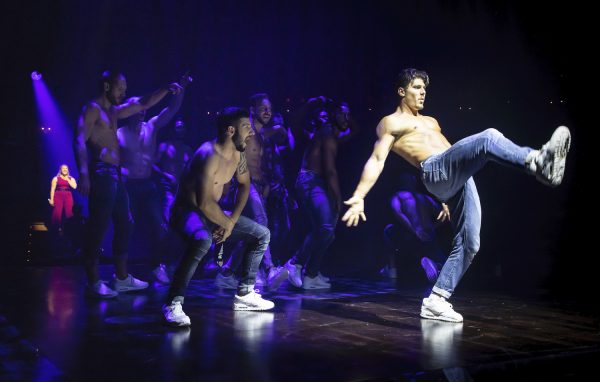 Keeping the Magic Alive
Interview with Blake Varga
Interview by Chris Duncan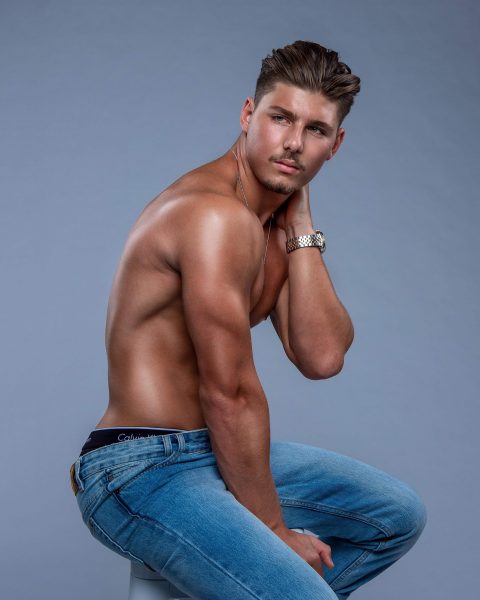 At just 22 years of age, Blake Varga has had a dream start to his dance career. From walking into his first professional job in a major musical after completing his tertiary dance training, Blake was most recently burning up the stage as a featured dancer in the steamy Magic Mike Live Australia production. Despite COVID interrupting the popular stage show in both 2020 and 2021 it received rave reviews from entertainment-starved audiences and critics and cleverly showcased the talents of male dancers. As a result, Blake's standout performance in the show earned him plenty of praise and admirers, as well as a reputation that has placed him in a desirable position for future roles as Australia, and the world, emerges from COVID and theatres re-open.
Chris Duncan spoke to this humble young Queenslander about his career path and the influences that have shaped him to date.
***
Q: Tell me about your professional journey so far.
My journey has been pretty good so far, actually. I've definitely stepped outside my comfort zone, that's for sure. For instance, I never thought I would have started my career with a musical. After doing full-time dance at DanceForce I did The Bodyguard Musical in 2017 and toured it around Australia for eight months. Then after that, I worked on Celebrity Cruises for eight months touring around Greece and Spain, which was amazing! I loved life then. After that I came back home and tried out the Sydney scene and was lucky enough to get a job dancing for Guy Sebastian. I was in his music videos and performed with him on The Voice. Actually, I did a lot of backup dancing for singers on The Voice and also got to perform with Kelly Rowland in a little 30-minute concert at The Melbourne Cup. One of my first jobs in Sydney was performing with Rita Ora at the ARIAs; and that was an amazing experience.
Then at the end of 2019 I was lucky enough to get the role in Magic Mike Live. We, the Australian cast, went over to Belgium in early 2020 for the show rehearsals and we got to meet the whole American team… we were there for nearly two months. But then, COVID19 happened just as we got back to Australia. So I was stuck here and came back to DanceForce to keep training. When Magic Mike Live finally opened in Sydney at the end of 2020 we were very successful … we did nearly 150 shows. I was one of the lead roles, playing Mike, and it was one of my favourite experiences ever. I got to act, dance, speak on a microphone, and play the piano… I never thought I would have done that in my whole entire life. Magic Mike has definitely opened my eyes to new career journeys down the track.
Q: What has been your career highlights so far? And what challenges have you had?
Well, to start with The Bodyguard coming fresh out of full-time at 18 and being onstage as a swing dancer was actually crazy. Like, I had my normal track, and then I covered six other tracks plus a third cover for an acting role. My dance captain was Amy Campbell, and I was like … "oh my God!" as Amy was one of my biggest dance idols growing up. So from doing workshops with her to being her dance partner on stage was amazing … I was so nervous. It was eye opening seeing how she works on a professional job… it was just fantastic.
Then getting into the shows and dancing in front of thousands of people that paid to come watch you was a special realisation that this is what I've been training for my whole life, and it's finally happening. I had goosebumps every time I came off stage and or even when I was on stage and taking final bows… seeing everyone in the audience clapping along with big smiles on their faces, enjoying it. I was like "oh my God this is great!"
Then working on cruise ships was a very different experience to The Bodyguard. It was crazy because there's so many different nationalities that come onto the ship, and everyone's there to have a good time, and you're pretty much exploring the world while doing what we love to do, all while on a massive ship. It doesn't feel like a ship at all, it feels like a big shopping centre or hotel.
Moving to Sydney was hard for me coming from Queensland. I felt like if I didn't go to open classes and get my name out in Sydney, I was definitely going to be lost. I went to Amy Campbell's classes and meet Mitch Woodcock and worked with him a lot, they helped me out. I am signed with Jeep Management and they sent me to a lot of auditions and got me a lot of gigs, and that's how I kind of got my name out working in Sydney.
I didn't realise I'd have to hustle that hard in the dance industry, as I had gone straight from full-time into work and it was a completely different experience in Sydney. I'm so glad I've been through it now. And I've had the experience of teaching and then doing the gigs and shuffling rehearsals around to fit others in … so that was a great experience.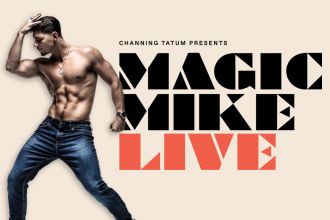 When we launched Magic Mike Live in Melbourne I got to meet Channing Tatum himself, and he is a legend. I was backstage about to do our dance and he walked straight passed and I was thought… "Hey that's Channing Tatum … oh, wait, that's my boss!" I said "Hi Channing" and he said replied "oh, hey Blake". He knew my name. He told me he had seen all the rehearsal footage and had great notes about me and welcomed me aboard.
And working with the creative directors on Magic Mike Live – Alison Faulk, Teresa Espinosa and Luke Broadlick – was amazing too. They helped us out so much in getting the show ready and had so much knowledge shared in rehearsals. Because Magic Mike is such an audience-based show, they taught us how to interact with audience members, having that 1.5 meter rule and while guests had masks on … it was a cool experience to go through. I loved every second of it. Read our previous article about Magic Mike Live's cast and creatives here.
Q: Who or what has inspired you to follow a career in performing arts?
It will definitely be my mum and my family. Growing up I lived at the dance studio … my mum owned JTV Performing Arts in Penrith. When I was four years old she sold that studio and moved up to Sunshine Coast and opened up a dance school there. I was fitting in school and soccer and dancing but I always loved to be at the studio. I saw photos of mum from when she was performing and travelling around Europe and she was in the opening ceremony of the Sydney Olympic games in 2000 and I remember telling her I was going to perform in front of that many people too one day.
She has helped me so much… through when I'm feeling down about myself or not performing to the best of my ability. And she always says, that it's our career, we are judging ourselves every single day, but it pushes us to work harder and better. And we improve so much from it. She has always grounded me and just made me who I am today and I'm happy that she's been in my life.
Q: Tell me about your TikTok that went viral.
It's a part of the Magic Mike Live show where I dance in water with Kiana De Van Der Schueren (Blake's real-life partner also). On TikTok it's had 31.8 million views, 4 million likes and 19.4k comments. Even the person who sings the song we dance to commented. We were both screaming!
Q: What do you have coming up next? Will you be performing with Kiana together again?
Well, I'm in the process of getting my visa so I can work in the USA. But I can't say much more than that right now. There is every chance we may work together again, but we don't know yet. We would very much like to, and we hope that the opportunity comes up.
Q: Do you have any advice to give dancers coming through the ranks about the current landscape for work, both here in Australia and overseas?
The dance industry is so hard, but don't give up on it. I was never the kid to get the dance trophies or awards, but when you get into the real professional world, you might be what they're looking in a role or job. We never know what the client wants. And yes, we get knocked down, but we always get back up and it makes us stronger. And especially now coming out of COVID restrictions, everyone's going to be so eager to get their content out there. With shows opening up there's going to be a lot more opportunities coming up in the next six to twelve months. So, I think right now, just hold in there.
Q: Finally, what is your favourite song to sing in the shower?
My playlist on my phone goes for 48 hours, so I'm open to everything. I love Michael Jackson, so maybe "The Way You Make Me Feel". Oh, in the shower, that sounds weird. It worked better in my head, but I'm just going to commit to it and say Michael Jackson.
***
Blake Varga is a professional dancer/actor, aged 22.
He began training in the performing arts at the age of 13, after a childhood focused on playing soccer at state level. Under the guidance of his mother Joy Varga, one of the country's leading dance tutors, Blake soon poured his passion and dedication into a life in the performing arts.
He has appeared as a resident performer on The Voice and Australia's Got Talent, and in performances with Kelly Rowland's and Guy Sebastian's music videos "Choir" and "Let Me Drink". 
Blake has also performed alongside Rita Ora at the ARIA Awards.
Upon graduating from full-time training at Danceforce in 2016 on the Gold Coast, he was signed to Jeep Management, and within a week successfully auditioned for his first professional role in a musical. Blake made his professional debut in the Australian production of The Bodyguard Musical, and then went onto perform on the Celebrity Reflection Cruise ship around Italy and the Greek Islands for 10 months. Upon returning to Australia he has performed with Strut and Frets production of Life The Show.
Blake then landed a role in the Australian production of Channing Tatum's Magic Mike Live and has spent the last 12 months touring the new show.