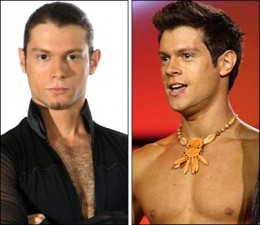 Sydney Confidential are reporting that Henry from the first season of SYTYCD will be seen in another reality television program later this year – Dancing With The Stars. Henry is certainly one of the more popular dancers from the series. I was at the show on Saturday night at the Sydney Entertainment Centre and the auditorium was full of screams and whistles every time he danced, with or without a shirt.
It looks like that bronzed, hair free, muscular body will be back to entertain Australia once again! Keep an eye out!
Will you be happy to see Henry again? Comment on this Blog!