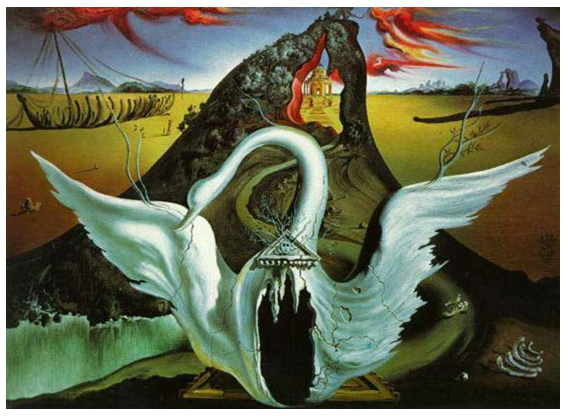 Hello DanceLife Lovers!!!!
Well, this has been quite a month here in beautiful NYC, and I am thrilled to say Autumn is in full swing. Having the change of seasons is still something new for me, having grown up in ever-sunny south Florida (which is so similar to Surfers Paradise). So, each turn of the weather is still an exciting time to celebrate the diversity and new shift in energy throughout the city. The Big Apple is such a perfect example, what with all the fantastic activities this past month, in dance, fashion, and television, I have been stimulated to mind blowing heights!
I am so proud and surprised, on a daily basis, at the unbelievable talent of my close friends and work colleagues. Especially the dancers I've known for over 10 years that are now working in different, but still artistic, sectors of the entertainment world. This month brought to New York's dance community the yearly celebration entitled "Fall For Dance", and boy did I! For about 3 weeks City Center, in the middle of Manhattan, showcased dancers from all over the world for only $10 a ticket. THAT"S RIGHT! Every night, every ticket is only $10, and with Broadway tickets now approaching $145 per person, this deal is the talk of the season. Each night features four or five different premier companies such as Shen Wei Dance Arts (The choreographer of the 2008 Olympics), The National Ballet of Canada (choreography by Jiri Kylian), Compania Nacional de Danza (choreography by Nacho Duato), The American Ballet Theater, The Paul Taylor Dance Company, and on and on. This event is a New York institution and something not to be missed when visiting here at this time of year.
At the same time, we have a phenomenon that I love to follow, simply called "Fashion Week". As I mentioned earlier about friends who have made a career transition, I actually have two very dear people who are now putting their creative talents to work in this industry. One is a fashion stylist for major rock stars and celebrities such as The Dixie Chicks, The White Strips, Shakira, Josh Groban, Idina Menzel, and for publications like British GQ, Surface, and Interview. The other is a producer on the hit show Project Runway! Well, with these connections, I was certainly going to be sitting in on a few shows, not to mention the big finale show of Project Runway. The thing that is truly fascinating to me, and where I really saw the marriage of dance, art, and music, was when I choreographed for runway shows in Miami. Having worked with Nike, Reebok, and Addidas, staging the vision of the clothing designer through movement and visual imagery, was a true challenge for anyone not working with conventional dancers. In the end we are all human and we all respond to the same emotional and sensory stimulation, and having the opportunity to sit in while an artist like Chado Ralph Rucci or Diane Von Furstenberg expresses their unique point of view, was truly a spectacular experience!
This month also brought a showing at the Museum of Modern Art by my all time favorite artist, Salvador Dali. I can not say enough about this incredible Spanish painter from the 20th century, other than if you ever have the opportunity to see his work at a gallery, RUN (don't walk) to the exhibit! His personal life was as talked about as his professional, and in conversation about his extraordinary practices when working or entertaining friends and clients, people find him to be the quintessential "crazy" artist. What I find most appealing about his work, is that a painting is never what is seems at first glance, for there are many, many layers to digest and discuss. This is simply the best metaphor for life, and something I always try to remember when working with dancers for the very first time.
As I continue to teach my classes here in NY at STEPS, The Joffrey Ballet School, and soon Broadway Dance Center, I am always on the hunt for new inspiration. The most dangerous thing in this business is to be stationary! As a student of movement, art, communication, and life in general, I am always seeking out new occurrences to participate in, and this in turn will continue to feed my artistic soul for years to come.
Even if the city you live in doesn't seem to have all the glitz and glamour of some huge metropolis like NY, Sydney, or Paris… there are still people there, just like you and me, with a UNIQUE and interesting story to tell. And that is all the inspiration we need to create a potential masterpiece!
Till next time… (Teaching in Canada with Mia Michaels this October!!!!)
Much Love & Light,
Jason W.