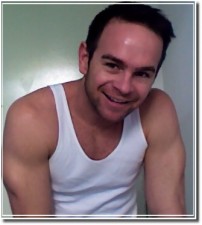 As a dancer fitness is a high priority. However it is important to remember that your body adapts to any exercise you are doing in 4-6 weeks, and if the exercise doesn't change in intensity then neither will your body.
When you're attending a class on a regular basis your body will adapt to the specific class and although you may feel like your getting a work out every time your muscles are actually only doing what they have done before. This doesn't leave room for your body to be shocked into improving or changing. Look at it like this, when you attend a regular class where the warm up is the same every time, you could do it with your eyes closed. Well your muscles are the same; they just repeat what they know with out any extra effort because it's familiar. This is commonly known as muscle memory or when you're performing in a musical 8 times a week it's known as being "show fit".
So to keep improving your fitness and your body shape make sure you increase your classes, try some different styles or try some other activities that will constantly challenge your body.
I am a fan of keeping my body on its toes by mixing up my training schedule with my dance schedule. I also encourage cross training with my clients. Zoe Ventoura(actress/dancer)and I go kayaking on the harbour, which is great for upper body strength. It's enjoyable because we live in one of the most beautiful harbours in the world so it hardly feels like exercise. Swimming is a fabulous low impact form of exercise that is amazing for toning and a cardiovascular work out at the same time. Go use an ocean pool while cleansing your skin at the same time. How can you say no!
Yoga is another form of exercise that is wonderful for flexibility and also it's a wonderful escape from your ever-busy mind. Join a gym do some weights, which is great for strength and weight loss. After a weights work out fat continues to burn for up to 4 hours, so you're getting stronger and losing weight.
These are just a few suggestions to keep your body in ship shape. Make sure that you also remember that a warm up and cool down is just as important with any exercise as it is in a dance class.
Remember mix it up, keep your body guessing and stay looking hot.
KANE BONKE
Body Stylist
www.bodystylist.com.au
Kane has just launched his website. If you are looking for a personal trainer that knows a dancers body then Kane is your man!