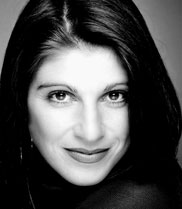 MyMutation is an international online dance competition that will take place in the lead up to Spring Dance, a festival celebrating Australian dance at Sydney Opera House from August 27 – September 27.
Acclaimed choreographer Kelley Abbey – who has created the dance magic on So You Think You Can Dance, George Miller's Happy Feet and The Boy from Oz – has choreographed a dance solo that will be posted on Sydney Opera House's new YouTube channel www.youtube.com/sydneyoperahouse.
Participants from across the globe are invited to respond by uploading their own short dance videos which must begin with their own unique re-interpretation of the "Starter Solo" then continue with a further 20 seconds of their own original choreography, set to original music composed by Nick Wales from CODA.
An elimination competition will ensue online with the overall winner being invited to perform a solo piece choreographed by Kelley Abbey, at MyMutation Live! at The Studio at Sydney Opera House in September.