The Seekers Musical – Georgy Girl – World Premiere in December
The cast of the new Australian musical – GEORGY GIRL –  was announced this week. Based on the 1960s Australian hit folk group 'The Seekers', the production will have its world premiere on December 22 at Melbourne's Her Majesty's Theatre, followed by a 9-week season at the State Theatre in Sydney in April 2016.
Georgy Girl follows the story of Judith Durham, Athol Guy, Keith Potger and Bruce Woodley, from their folk and jazz beginnings in Melbourne to their meteoric rise to world pop stardom in the '60s, to today.
Taking on the role of legendary lead singer of The Seekers, Judith Durham, is star of stage and screen Pippa Grandison. Joining Pippa on stage as The Seekers are Phillip Lowe (playing Keith Potger), Mike McLeish (Bruce Woodley) and Glaston Toft (Athol Guy).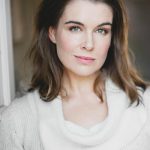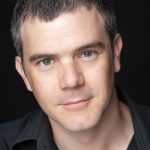 Acclaimed actors also joining the cast include Ian Stenlake as The Seekers' tour manager John Ashby and Adam Murphy as narrator Ron Edgeworth.
This brand new musical is produced by Richard East, an originating producer of Mamma Mia!, directed by Gary Young with musical supervision by Stephen Amos.
The Seekers were hugely successful in the 1960s and were the first Australian group to achieve major chart success in the UK and US, and they became the first group ever to reach number one on the UK charts with their first three singles, I'll Never Find Another You, A World of Our Own, and The Carnival is Over, which outsold The Beatles and The Rolling Stones! Influential UK music magazine New Musical Express voted The Seekers 1965's 'Best New Group' and in 1966, Georgy Girl became the first number one song for an Australian group in America.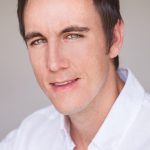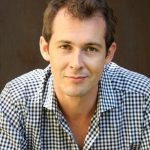 Georgy Girl – The Seekers Musical features all their hit songs including The Carnival is Over, I'll Never Find Another You, Morningtown Ride, A World of Our Own, I Am Australian and of course, the Oscar-nominated Georgy Girl. These classic songs have been enjoyed by generations of music lovers around the world, and particularly by Australians.
Watch a video of the Launch here: Georgy Girl – The Seekers Musical Melbourne Launch 2015
Melbourne | On Sale Thursday 27th August
Her Majesty's Theatre
From 15 December 2015 – strictly limited season – 14 weeks only
Friday: 8pm; Saturday: 2pm & 8pm; Sunday: 3pm
Tuesday: 7pm; Wednesday: 1pm & 7pm; Thursday: 8pm
Tickets from $60.00*
www.ticketek.com.au/georgygirl • 132 849   Groups 10+ Save!

Sydney  |  Waitlist Now Open
The State Theatre
Waitlist for tickets in Sydney now at www.ticketmaster.com.au/georgygirl

From April 2016