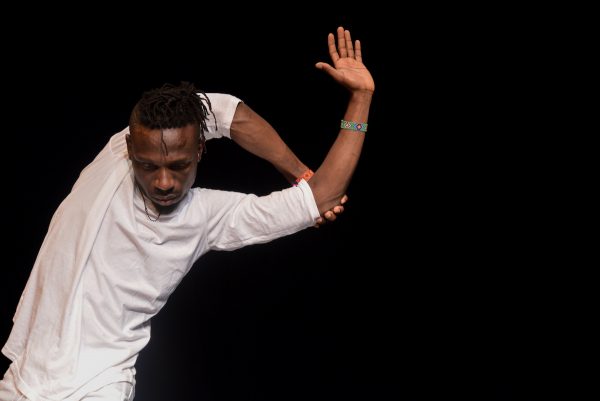 'Passing It On' Features Solo Works by Ryuichi Fujimura and Lucky Lartey
FORM Dance Projects | June 6 – 8
WIN TIX! We have 2 double passes to giveaway to this double bill on Friday 7th June, 7:45pm playing at Riverside Theatres Parramatta. To enter simply send in your name and number to win@dancelife.com.au with the subject title 'Passing It On'. Entries drawn at random on Monday 3rd June.
From 6th to 8th June, FORM Dance Projects and Riverside Theatres will present Passing It On, a sensational double bill embodying movement shifts influenced by voices from the past to the present, looking back and forward.
Originally from Japan, Ryuichi Fujimura traces back his personal dance history in How I Practice My Religion, and unpacks what is archived in his dancing body. Evolving from his love for dance, this work is dedicated to his first three dance teachers: Margaret Lasica, Caroline English and Anastasi Siotas.
"As dancers, we gain our knowledge through contact with teachers, choreographers and peers, and accumulate it in our bodies. In making this autobiographic solo, I wanted to share my journey and unravel what my body remembers," said Fujimura.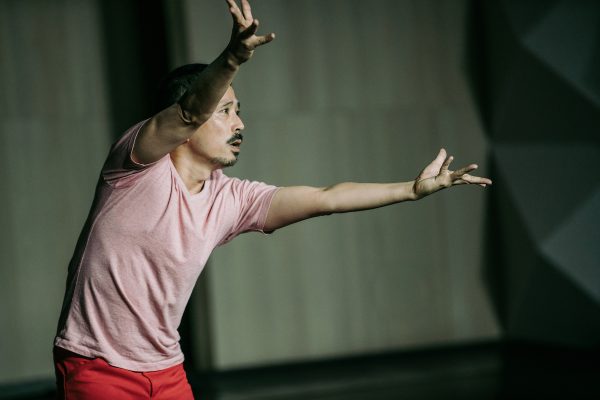 Fujimura is an independent dance artist based in Sydney. Since the mid-1990s, he has studied contemporary dance technique as well as improvisation and choreography in Australia and overseas. Over the last fifteen years, Fujimura has collaborated with Australian and international artists in various dance, theatre, opera, site-specific performance and film projects. He has performed for established and experimental artists and companies including Xavier Le Roy, Force Majeure, De Quincey Co., La Fura dels Baus, Opera Australia, Alan Schacher and Kate Sherman. Fujimura's solos have recently been presented in Taiwan and Finland. He is currently developing the third instalment of his solo series Fall! Falter!! Dance!!!.
In Full Circle, Ghana-born dancer and choreographer Lucky Lartey draws upon his knowledge of traditional rhythms and dance, and his understanding of contemporary movement practices to explore the longstanding relationship between hip hop culture and West African storytelling traditions.
"I wanted to create a work that highlights the tradition of storytelling in West Africa and how it was used to pass on and share knowledge; how this tradition was then adopted by hip hop culture as a tool for survival and a way of giving a voice to marginalised young people," said Lartey.
Lartey is a Sydney-based dancer and choreographer originally from Ghana, West Africa. Lartey's work draws on his traditional culture of rhythm and dance as well as his understanding of contemporary movement practices. Lucky's dance and choreographic practice looks for ways to negotiate what it means to draw on a rich history of traditional dance while innovating within a contemporary context. His methodology for developing dance work focuses on the collaboration between live percussion music and movement and is often informed by themes of social justice and the reinvigoration of past cultural forms such as cultural games and social activities.  Lartey's key interest areas include: intercultural work and collaboration; exploring notions of what is contemporary and traditional movement practice; community cultural development; exploring his identity as a West African producing work in a contemporary context; and exploring opportunities to collaborate, present work and teach internationally.
Also showing on Saturday 8th June as part of Passing It On is Movement (R)evolution Africa, a film featuring nine African choreographers whose riveting stories challenge stereotypes of  'traditional Africa' to unveil soul-shaking responses to the beauty and tragedy of 21st century Africa.
PASSING IT ON by FORM Dance Projects
How I Practice My Religion
Choreographer and Performer:Ryuichi Fujimura  Technical Advisor:Guy Harding
Full Circle


Choreographer and Performer: Lucky Lartey  Dramaturg: Vicki Van Hout
7:45pm on Thursday 6th June to Saturday 8th June; 12:30pm on Saturday 8th June
Riverside Theatres – Corner of Church and Market Streets, Parramatta