FORTE Double Bill by PROJECTion Dance Company
Melbourne, Sydney, Wodonga |July 2018
FORTE is a modern dance performance curated by international choreographer Tim Podesta of PROJECTion Dance and is returning to Melbourne and Sydney stages this July.
The FORTE program is a modern dance bill curated to fulfils an insatiable curiosity about movement and its expressive potential. It dives into an exploration of strength in its many forms and uses exquisite design and musical composition to push the dancers to their physical and emotional boundaries.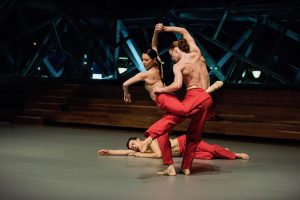 After its critically acclaimed premiere in May, lovers of dance will get another fix of PROJECTion Dance Company's edgy but classically grounded style when it embarks on a wider tour to Melbourne at Deakin Edge on July 13, Sydney's Concourse Theatre on July 14 andThe Cube in Wodonga on July 18 – where Podesta was born and raised.
FORTE features an eclectic selection of six talented dancers with the highest calibre of international experience, including:
Dominic Ballard (Ballet West, USA), like Podesta, was born in Albury-Wodonga and went onto graduating at the Australian Ballet School to follow a similar international career as his mentor Tim Podesta working overseas as an 18-year-old.
Australians Kirsty Lee Denovan (former Australian Ballet), Zoe Cavedon (Sarasota Ballet Company, USA) and Victoria Ballard who was principal dancer in Podesta's early Choreographic award-winning work and his 2015 contemporary take on the classic Swan Lake.
London-based Travis Clausen-Knight and James Pett who are both Company Wayne McGregor alumni.
The dancers will bring to life three works by Podesta including the title piece FORTE, a more classically virtuosic work by fellow Australian choreographer Simon Hoy, and an intimate and mesmeric new collaboration between Pett and Clausen-Knight, PROXIMITY.
"We are very excited to be able to bring this exquisite program of contemporary ballet and these remarkable international and local artists to more Australian audiences," says Tim Podesta. "We have been overwhelmed by the response to FORTE and the interest from venues across Australia and internationally in producing the work."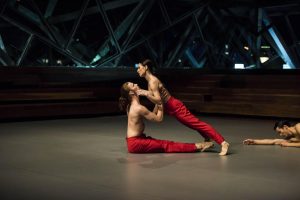 FORTE is a product of the creative partnership between M&T In Motion founders Tim Podesta and Italian ballet dancer Mara Galeazzi and is presented by Podesta's own company PROJECTion Dance. Podesta's work has seen PROJECTion Dance grow over the past ten years from a regionally-based dance company in Wodonga to an international success story working with some of the biggest names on the world's dance stage
FORTE | M&T In Motion and PROJECTion Dance
Melbourne


Friday 13th July, 7pm,
Deakin Edge, Federation Square
https://www.trybooking.com/WHCW