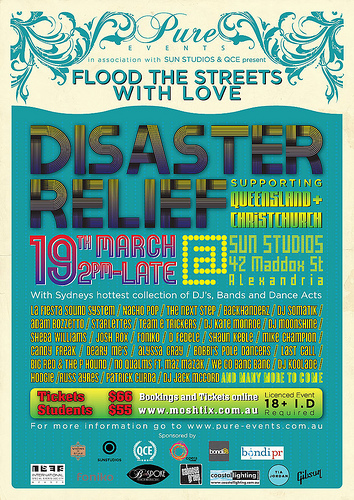 The promoters of Flood The Streets With Love are seeking hip hop dance crews to compete in a dance comp at the festival on Saturday 19 March at Sun Film Studios in Alexandria. Special Guests The Next Step will be performing.
The event is the perfect opportunity for new crews to be seen by the event management industry bookers in a festival, high energy environment that will be covered by radio djs gaining the crews an increased following. Winners take home CASH PRIZES!
Funds raised for this event go to Christchurch and QLD.
Please contact Tia Jordan on 0412 044 800 or tia@auditionguru.com to enter. Hurry applications close Tuesday 15th March.