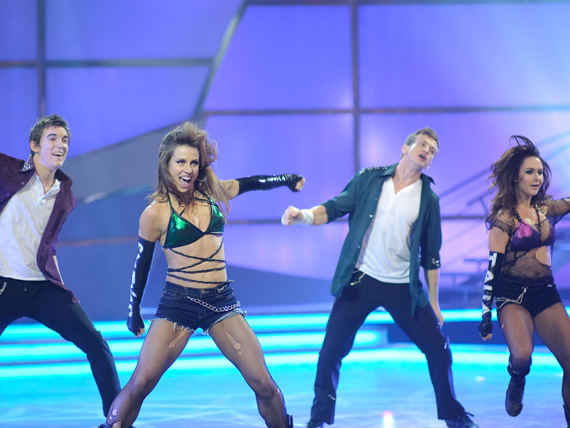 Sources have said that the final week of SYTYCD has been hectic. There is so much happening in this show that they are pre recording quite a few numbers on Thursday night then the rest of the show will be live on Sunday. Word on the street is that Talia will take out the competition but we will just have to wait and see.
On Thursday they will film the big ballroom and hip hop number with a whole lot of professional dancers. Rumors are flying that there have been a few mini arguments about the dancers rate of pay as they were originally promised $1000 for the performance and rehearsals but that has now changed to $500 due to some bad budgeting.
As always there is a huge after party when a show wraps up. So keep your eyes out on Sunday night as all the crew and performers will be headed to a sweet location where the lights shine bright.