Free Audition Workshop for Quantum Leap 2019 Program
Sunday February 24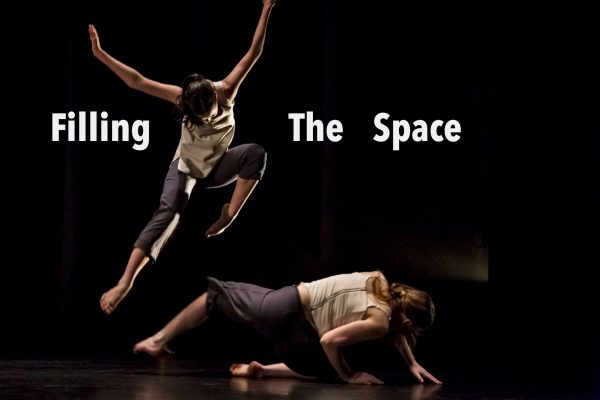 FILLING THE SPACE is QL2 Dance's major project for 2019 for our Quantum Leap ensemble (ages 14+) — which could mean you!
If selected during the free workshop, you will create and perform new work with Artistic Director Ruth Osborne and choreographers James Batchelor and Eliza Sanders.
Physical, thoughtful, and professionally presented, FILLING THE SPACE is an opportunity for you to collaborate and create with other young dancers.
WORKSHOP AUDITION:
Sunday 24 February 1pm-5pm at the QL2 Studio, Gorman Arts Centre.
Pre-registration is essential. Please arrive 15 minutes early.
WHO CAN DO THE AUDITION WORKSHOP?
Ages 14-23, with a creative mind and dance, theatre or gymnastics experience.
REHEARSALS:
Sundays from 17 March to July (except Easter), ten days over two weeks in April and two weeks full time in July – in school holidays for most students.
PRODUCTION:
Canberra Playhouse, 5-10 August 2019. (you will need to take time off school that week).
Classes are essential!
Everyone in our projects must regularly attend dance classes — either at QL2 Dance, or if you are already doing solid technique classes elsewhere, you can ask (in writing) for an exemption from the Artistic Director. Have a look at our classes program here.
Cost, payment plans, bursaries
This project is heavily subsidised — the total cost to you is $475, including the project t-shirt. You then need to add the cost of classes. We are non-profit, and keep costs low.
We offer confidential bursaries to reduce or remove costs if this prevents you being in a project.
To make an appointment to discuss a bursary, please phone Ruth Osborne on 0418 943 857.
Audition Format
The audition will be in the form of a dance workshop, including a warmup, learning some short sequences, and creative group work. You don't need to prepare anything. We are keen to see young people with physical or performance skills from other forms — eg gymnastics, or theatre.
The aim is for you to have a good time, meet other dancers, and perhaps get into Quantum Leap — in that order!
"Remember that we are looking for a variety of skills, so don't be put off by others seeming to be more experienced in one form or another
— just enjoy yourself and do your best in each section. I look forward to seeing you there!" – RUTH OSBORNE