Experience ED in 2017
Expressions Dance Company (EDC) has launched its 2017 Season today with a colourful year of breathtaking dance, live music and unique collaborations ahead.

Featuring 3 brand new seasons, 2017 includes numerous new works from some of Australasia's hottest established and emerging choreographers.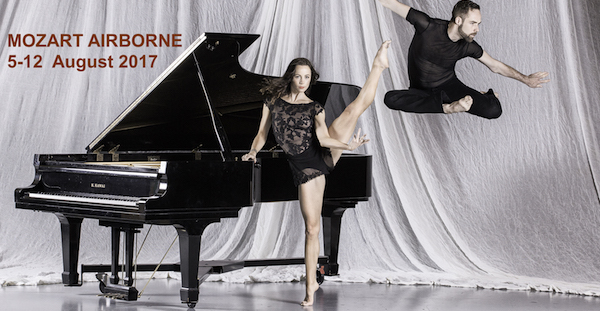 The 2017 standout will be the world premiere of EDC's signature season, Behind Closed Doors by Artistic Director Natalie Weir, with live jazz performed by Queensland's Trichotomy and featuring guest saxophonist Rafael Karlen and guest vocalist Kristin Berardi. From 19 to 27 May at QPAC's Playhouse, Behind Closed Doors draws audiences into a hotel where the private lives of its late-night guests are exposed, revealing the darkness and fragility of human nature.
The 2017 Season will also include Mozart Airborne, a unique premiere collaboration with Opera Queensland. Celebrating the beauty and complexity of some of Mozart's most sublime arias and ensembles, six singers from Opera Queensland will join EDC's dancers to perform stunning short works from some of Australia's most celebrated choreographers including Stephanie Lake and Queensland's own Lisa Wilson.
Brought together by co-directors Natalie Weir and Lindy Hume and featuring virtuosic pianist Alex Raineri, QPAC's Cremorne Theatre will come alive to the sounds and movements of Mozart Airborne from 4 to 12 August.

Opening the season from 3 to 11 March at the Judith Wright Centre of Contemporary Arts is Propel, EDC's choreographic platform for emerging and established artists. Featuring four fiercely bold and physical new works, Propel showcases the latest in daring contemporary choreography from China's Xu Yiming and Australia's Lisa Wilson, Amy Hollingsworth and Elise May.
EDC's exciting Chinese Australian Dance Exchange will also continue with a tour to Hong Kong in November to collaborate with City Contemporary Dance Company (CCDC).  EDC will also perform in Opera Australia's Griffith Opera on the Beach – Aida while ensemble member Elise May will choreograph the season.
EDC Artistic Director Natalie Weir said she is thrilled to be presenting a season with a diverse mix of fiercely bold new works and collaborations with opera and music artists.
"Collaboration is at the heart of my work, and I am excited to be working closely with jazz band Trichotomy, Opera Queensland, and all of our spectacularly talented choreographers and creative teams," Ms Weir said.
"I'm proud to have commissioned such a diverse range of works from up and coming and respected choreographers across the season. We are committed to providing a platform for young emerging and well established choreographers across Australia and I know you'll be challenged and invigorated by the works they create," she said.
EXPRESSIONS DANCE COMPANY 2017 – For full details and tickets sales visit expressionsdancecompany.org.au.
Facebook: expressionsdancecompany
Instagram: www.instagram.com/edcaus