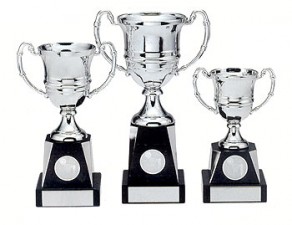 For all of you who started dancing at a young age, I'm sure you have competed in an eisteddfod or two. Eisteddfods give students of all abilities the opportunity to jump up on a stage and perform their hearts out to an audience of family, friends, other dancers and competing studios.
The days of eisteddfods being known for their tacky venues, daggy costumes, dated routines and unfriendly vibe against other competitors is vastly changing. After adjudicating and watching over 300 routines this weekend at the Australian Dance Challenge I realised that eisteddfods have come a long way since I was competing and that was only 6 years ago.
I was blown away when a 6/U Troupe were perfectly executing leg mounts and cart wheeling with perfectly straight legs and pointed toes. This was only the beginning. I was continually being shocked and presently surprised by the amount of talented performers that hit the stage time after time. It's great to see teachers still intensely training their students in all facets of jazz technique as well as mastering the current hip hop styles. I also have to mention that there are some amazing modern and lyrical choreographers out there!
Adjudicating an eisteddfod is no easy task, especially when you have a number of strong competitors in each section. When you are judging each section there are certain things you look for in each routine. As there are quite a few eisteddfods coming up over the next few months I thought I would let you all know what the adjudicators are marking you on!
Technique
Choreography
Unison
Costume/Grooming
Performance Skills
Difficulty of Routine
Use of Stage/Formations
ENTERTAINMENT Value – Having FUN!
Next time you are competing in an eisteddfod keep these things in mind. Good luck to everyone competing in an eisteddfod over the next few months. Remember performing at an eisteddfod is your opportunity to do what you love to do and that is DANCE! Love every minute of it!