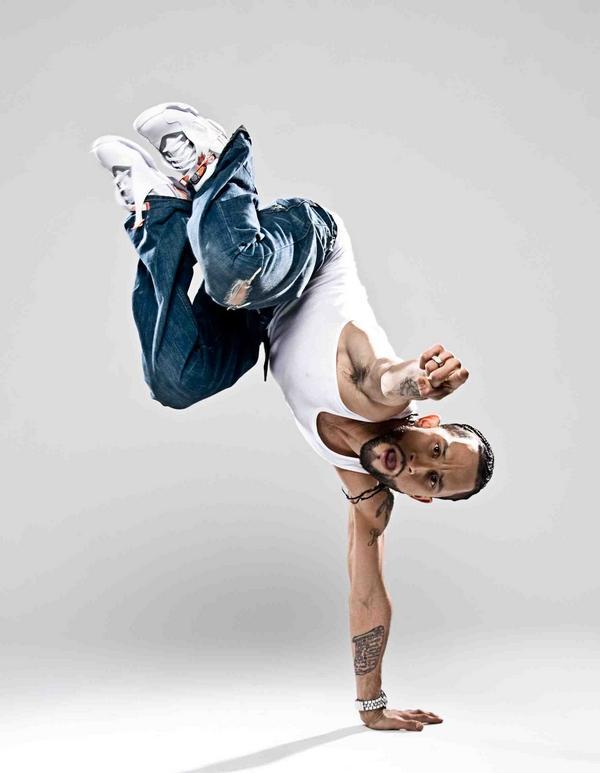 Eddie Morales is a 30-year-old dancing sensation that has performed for millions of people all over the world as a back up dancer for the stars. Morales has been featured in many memorable blazing music videos and has performed at The Grammy's, The MTV Awards, The American Music Awards and many, many others. Now mega stars such as Janet Jackson, Mariah Carey, Diddy, Pink, Christina Aguilera and Super producer Timbaland keep Morales working and traveling all year long. He has grown from a dancer to a choreographer and staging supervisor and has his sights on more.
DanceLife caught up with Eddie to talk about his career so far.
1. Last year you travelled the world touring with what has been named the most popular tour of 2007 – Justin Timberlake's Future, Sex, Love, Sounds Tour. How was it working on such a massive production? What was the most memorable part of the tour?
It was amazing to work w jt.on such a production. I've learned so much in what it takes to put on a show of that magnitude together.
The most memorable would have to be my birthday, June 17th,2007. While we were on tour for FutureSex/LoveSounds, we were in Amsterdam. I celebrated in front of 80,000 in broad daylight and then had an entirely additional bday party at Club Panama in Amsterdam that night. Timbaland was there, performing for my celebration…i will never forget that amazing day.
2. You taught a few dance workshops while you were in Australia. What did you think of us Aussie Dancers?

Aussie dancers are great and "hungry" as they should be. They don't have as many outlets to show their talents to the masses as we do in the states.
When they're in classs, it reads through and I can see the drive and the "hunger" on their faces. They're ready to go and kill whateva choreography they're bout 2 learn..i love it. That was me when i started, n it still is 2this day.

3. You have been working and choreographing with Justin Timberlake for most of his career. Explain how the choreography has evolved and what inspires you when creating new choreography?
we move with the times ,feelings change,s tyles evolve, for jt he's a beast when it comes to transforming so he adapts well.
for us, working w/ someone like that, we evolve as well. An artist like that who is willing to take chances inspires me to be on my toes 24/7.
4. You have decided to pass on your knowledge and talents to up and coming artists through The Eddie Morales Signature Development Co. Tell us a little bit more about this side of your life.
Its an artist development co. im startin cuz labels dont have that anymore. I think its a necessity to have for any new acts nowadays, even if they dont need it, no 1 is perfect but it helps, saves time on sets, camera blockings etc. Nowadays people like sean combs (diddy) can create a reality show called makin the band but thas really just fancy Hollywood stuff that shows what artist development really is. It's not just the basis for "a show." Since mtv is paying for it why not put it on the air and call it "a reality show?" Labels dont wanna spend that money anymore cuz they dont care or find it a necessity but they still end up calling a choreographer..go figure.its def worth it.
5. Many dancers continue to struggle with their finances. What is one financial tip you could give to DanceLife Members?
Save ,invest, first chance you get stash some dough. U get $100, stash $40. U get $50, stash $20. always save for a rainy day or a moment in need.
Get an IRA account which u CANNOT touch. Sort of like a cd account. Give yaself 4years that u cant touch it. By then if you've been saving u will have a pretty penny saved. You will tell yaself, "dam i wish i did this sooner." Believe me – I know! Also try and keep ya credit clear. That helps in the long run.
6. What styles of dance did you train in as a child? What great words of wisdom were you told as a child that you will hold onto forever?
My great words weren't anything that were meant to be inspiring to me; they were words like, "you wont be anything if you pursue dancing." I often heard, "that's not a career" & "you cant make a living or money dancing."
It frustrated me so much that no 1 believed in me cuz they were scared to take the chances we chancing now when they were in our positions. I never wanted to live the 9-5 life, repeating the same sorts of life experiences evryday. i couldnt do it so i took that chance and risked security and look at me now. God is sooooo goood. I wake up evryday thankin him. I use all that negativity to keep me going in my endeavours as well.thas my strength i use it against all haters…so here u go, "HI HATERS and NON BELIEVERS" im still here………and ticking….
7. You have accomplished so much already in your life but we all have goals. Where do you see yourself in 5 years time?
5 years running -5 companies for evry year – that is my goal.
#1 – a school program called music biz101 for jr.highschool students and high school students. The program would teach them the basics,and the biz side of what it takes to run a label,what a label REALLY is, for those that dont know.
#2 – a clothing line in development
#3 – music
#4 – a book that we will transition into a screenplay for a movie im writing and or a tv show im developing
#5 – a magazine
So can u say entrepreneur! I'm tryn to b the spanish version russell simmons/sean combs…period.
nothing stoppin me but space and opportunity.