Choreographer for 2016 Season Announced | Auditions in January!
Marko Panzic has announced that Candace Brown will be the choreographer for the next incarnation of his Dream Dance Company in 2016.

The announcement was made via video on The Dream Dance Company's Facebook page.
Candace Brown is a an American dancer and choreographer with a huge passion for the art of dance. Currently part of Broadway Dance Center's faculty, she has also taught at Debbie Reynolds Studio, Millennium Dance Complex, and Edge PAC. She has also taught around the world and is in great demand worldwide as both a teacher and choreographer. Candace has danced with Monsters of Hip Hop and UNITY LA and has both choreographed and performed for artists like Nicole Scherzinger, Jennifer Lopez, Kelly Rowland, Janelle Monae and on television shows like (USA) X-Factor and Dancing With The Stars.
"I'm so excited and so thrilled to be a part of this! I remember when Marko first told me about what he wanted to do with The Dream Dance Company and now, the fact that now I get to actually contribute to it is so humbling," said Candace in the announcement video.
Marko Panzic said that having Candace on board is a huge asset. "This is truly a once in a lifetime opportunity for Australian dancers to train, learn and be exposed to one of the top choreographers and mentors."
"The company is excited for this new and incredible venture, which is set to take dance in Australia to the next level! The Dream Dance Company is so proud of the support from the dance community and is excited to keep commercial dance in the theatre and to continue to inspire future dancers! The dance communities support is vital as we need to keep Australian dancers employed and keep commercial dance alive."
Candace Brown will be in Australia for the auditions and will return in July to work on the new show with the company dancers and also act as a guest mentor for Marko Panzic's pre-professional program 'SHOW|BUSINESS'
Auditions to be part of The Dream Dance Company in 2016 are taking place on January 16th & 17th in Sydney. To register your interest and for further information about the audition process email to thedreamdancecompany@gmail.com.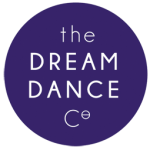 Instagram: @thedreamdancecompany
Facebook: www.facebook.com/thedreamdancecompany
Check out the announcement video below:
https://www.youtube.com/watch?v=YWmHRVJa_gg