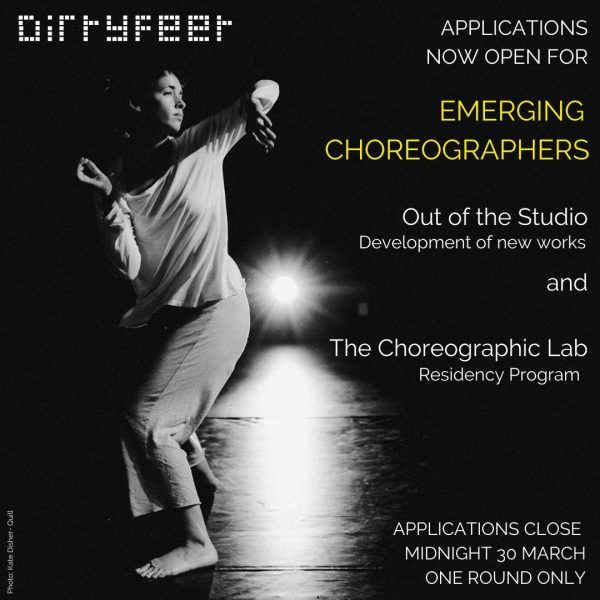 Out Of The Studio & Choreographic Lab & The Right Foot
Expressions of Interest Now Open
The DirtyFeet team has kicked off 2020 with five opportunities available for emerging choreographers through Out of the Studio and The Choreographic Lab programs; as well as a call out for dancers to work with Riana Head-Toussaint, an emerging choreographer with a disability.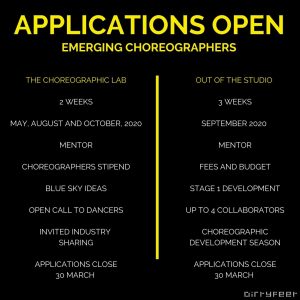 EMERGING CHOREOGRAPHERS
Out of the Studio is an opportunity for emerging choreographers to develop new ideas and a platform to present their findings in a Choreographic Development Season funded opportunity. Details and Application form here.
The Choreographic Lab provides a safe environment where emerging choreographers and dancer can come together to explore their creative practice. The Lab builds relationships between artists, facilitates the development of methodology and skills, and can be the first steps towards the creation of new work or continued research. Information and application here.
Applications close Monday 30 March 2020 and please note there is one round only for both opportunities.
For any questions about your application, please contact Elle Evangelista at elle@dirtyfeet.com.au.
DANCERS WANTED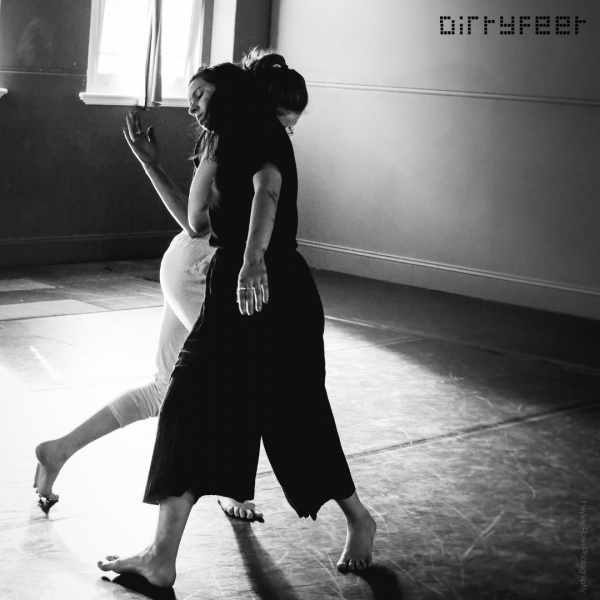 Riana Head-Toussaint is an emerging choreographer with disability, who uses a wheelchair for mobility. She will use the lab to explore and develop a choreographic communication toolkit for herself; so she has a variety of ways to convey her choreographic ideas and instructions. Movers with experience in acrobatics, parkour and creative use of alternate movement modes (eg. wheelchairs, crutches, skateboards, bikes etc) are encouraged to apply. This is an inclusive dance lab.
To join Riana's Lab complete the Expression of Interest form here.  Applications close midnight Monday 16 March.
Choreographer: Riana Head-Toussaint
Dates: 6 – 17 April 2020
Times: Monday – Friday, 11am – 4pm; (Friday 17, studio showing 5pm – 6pm)
Location: Legs on the Wall, 91 Canal Rd, Lilyfield NSW
THE RIGHT FOOT
DirtyFeet's popular program The Right Foot returns as part of March Dance Festival.  Join The Right Foot and DirtyFeet staff at this one-day workshop with special guest teachers from Down to Bhangra who will introduce participants to Bollywood.
The Right Foot offers creative dance workshops for people with and without disability between the ages of 14 and 30 years. The popular workshop is provided FREE to participants.
Suitable for low to moderate support needs. Accessible venue. Wheelchair accessible.
When: Saturday March 7; 10am – 1:30pm
Where: Glebe Town Hall, 106 St John's Road, Glebe NSW
Cost: Free, but registrations are essential:  dirtyfeet.com.au/the-right-foot-2020