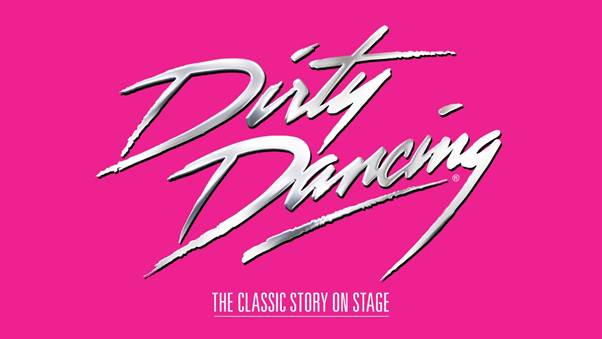 NOBODY PUTS ADELAIDE IN THE CORNER!
Leading Australian theatre producer John Frost has announced that his new production of the iconic musical Dirty Dancing will be heading to Adelaide in September for a limited season. Ten years after its world premiere in Sydney, the worldwide hit show returned to Australia in 2014 with a season at the Sydney Lyric Theatre. The show is currently entertaining audiences at Melbourne's Princess Theatre, then heading to Brisbane's Lyric Theatre and Perth's Crown Theatre, before arriving at Adelaide's Festival Theatre from 30 September. With an exciting cast and high energy performances this is a 'feel good' phenomenon that captures all the amazing moments from the '87 cult classic movie. Tickets for the show have been in high demand interstate, and Adelaide audiences can now waitlist for priority bookings at dirtydancingaustralia.com
Two extraordinary young talents have made the leap from chorus to leading roles as the main iconic characters in Dirty Dancing. The role of charismatic dance teacher Johnny Castle is played by Kurt Phelan while the role of innocent Frances "Baby" Houseman is played by Kirby Burgess. A NIDA graduate, Phelan is an actor, choreographer and writer. His musical theatre credits include Singin' in the Rain, Saturday Night Fever and Priscilla Queen of the Desert. Burgess has been seen on stage in Sweet Charity, Hairspray, High School Musical – Live on Stage and on television in Wonderland.
"I'm thrilled to bring this wonderful new production of Dirty Dancing to Adelaide for the first time ever," said John Frost. "The stage musical gives audiences the chance to hear the songs from the hit film performed live and to experience the breathtaking dance routines. People have flocked to it, breaking records all around the world. Now, ten years after the World Premiere in Sydney, it returns home to Australia where the magic began with a sensational new cast, and audiences can again have the Time Of Their Lives."
It's the summer of 1963, and 17 year old "Baby" Houseman is about to learn some major lessons in life as well as a thing or two about dancing. On holiday in New York's Catskill Mountains with her older sister and parents, Baby shows little interest in the resort activities, and instead discovers her own entertainment when she stumbles upon the staff quarters when an all-night dance party is in full swing. Mesmerised by the raunchy dance moves and the pounding rhythms, Baby can't wait to be part of the scene, especially when she catches sight of Johnny Castle the resort dance instructor. Baby's life is about to change forever as she is thrown in at the deep end as Johnny's leading lady both on-stage and off with breathtaking consequences.
Featuring hit songs including Hungry Eyes, Hey! Baby, Do You Love Me? and the iconic (I've Had) The Time Of My Life, Dirty Dancing has become one of the most popular musical productions of all time.
"Colourful and energetic ….swift and slick" – The Age
"Dirty Dancing is a roaring success" – Sydney Morning Herald
"Delivers on fun and nostalgia" – Herald Sun
"A fun night out.  The Dancing is simply Stunning" – Broadway World
MELBOURNE
Venue: Princess Theatre
Season: To 17 May
Performance Times: Wed-Sat 8pm, matinees Wed at 1pm and Sat at 2pm, Sunday 1pm and 6pm
Price: Tickets from $59.90*
Bookings: ticketmaster.com.au or phone 1300 111 011
Groups 8+ call 1300 889 278
***
BRISBANE
Venue: Lyric Theatre, QPAC
Season: From 27 May
Performance Times: Wed-Sat 8pm, matinees Wed at 1pm and Sat at 2pm, Sunday 1pm and 6pm
Price: Tickets from $59.90*
Bookings: qpac.com.au or phone 136 246
Groups 8+ 07 3840 7466
***
PERTH
Venue: Crown Theatre
Season: From 2 August
Performance Times: Wed-Sat 8pm, matinees Wed at 1pm and Sat at 2pm, Sunday 1pm and 6pm
Price: Tickets from $59.90*
Bookings: ticketek.com.au or 132 849
Groups 8+ call 1300 364 001
***
ADELAIDE
Venue: Festival Theatre, Adelaide Festival Centre
Season: From 30 September
TICKETS ON SALE IN MAY at bass.net.au or 131 246
Groups 8 + call   08 8205 2220
WAITLIST FOR PRIORITY BOOKINGS AT dirtydancingaustralia.com/tickets/tour-tickets/
*An additional transaction fee and/or a credit/debit payment processing fee may apply