How Do You Pull Together a Show with 3000 Performers?
It is Possible! … and Dance Director of the Victorian State Schools Spectacular, Deon Nuku, Tells Us How
This Saturday 15th Sept @ 1pm & 6:30pm
Students from across the State are making final rehearsal preparations ahead of the 2018 Victorian State Schools Spectacular (VSSS) performances on Saturday 15th September at Melbourne Arena. This marks many months of rehearsals and planning from the team who put together this huge production each year, including Doen Nuku who has been the Dance Director of VSSS for seven years and admits to being a little nervous with the show this year as it is more ambitious and bigger than ever before.
This year's production 'With the Beat' explores ideas of belonging and identity. The journey of exploration will see Melbourne Arena transformed into a mystical Venetian masquerade ball and a wondrous Steam Punk Fairground in a cornucopia of new and old mixed together.
Deon Nuku is an experienced dancer and actor based in Melbourne. His credits include West Side Story, Footloose, the films Moulin Rouge and Scooby Doo, and has worked with Kylie Minogue, Macy Gray, and on TV at the ARIA Awards, X-Factor UK, The Logie Awards and Neighbours.
"As Dance Director I am involved in many decisions about the show's identity. I have a say in the music, costuming and concepts to what it means to be 'With the Beat.' I've interpreted this almost literally as our show wouldn't happen without 'the beat'. As entertainers and performers, the beat our lifeline … our heartbeat to what we do," said Deon.
"School Spec brings every factor of what we do together into the one show. We all work so separately throughout the year, and we don't really get to see all the other elements until the week of production week. So, it really is all moving together with that same beat, and then at the end, putting the show together as that one beat.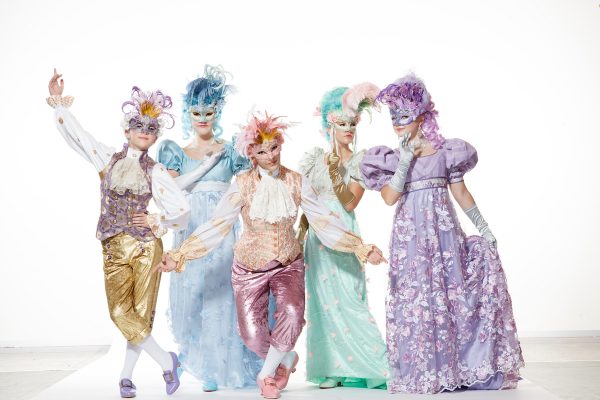 "The role of the Dance Director I suppose, is creating a concept and bringing it from imagination to reality … from paper to stage. And every detail of it … who's going to be in each number, what costumes are they going to wear, what song are we going to use? How many kids do we want in that particular number? And then, whereabouts in the show is that number going to be, and is it a mass number, is it a principal dance number? Is it an ensemble number, is it a solo, and is it a principal vocal solo?
"I also have to work and plan with all the masses kids. I go around and do four rounds of rehearsals, and also create a DVD of the routines for them to learn from. And then, we do one with the music. And we have to chart the whole process. We literally have to put every kid on that floor on a piece of paper and in what quadrant they're in. That's the tough bit."
The Spectacular features a cast of 3000 young performers from over 200 Victorian government schools. It takes dedication, commitment, stamina and humour to be a part of the Spectacular and the students have it in abundance. This year's production consists of:
75 -piece orchestra mentored by Musical Director Chong Lim AM and Associate Musical Director Nathan Scerri and have up to 40 songs to learn
31 Principal vocalists, 9 backing vocalists, Victorian State Schools Choir mentored by Music Associate –Voice:  Rob Latham will be involved in the 40 songs
16 principal dancers, 20 ensemble dancers mentored by Dance Director Deon Nuku and Associate Dance Director Yvette Lee, will be performing 17 routines
A mind-blowing magician and a incredible puppeteer
a 1300-voice choir have 17 songs to learn with choreography
1120 mass dancers have 14 routines to perfect
Deon coordinates the mass movements of the 3000 students involved, from what colour they are wearing and which quadrant they enter from to the movements of the 1200-voice choir. This year, Deon says he has pushed the boundaries even further and admits to being a little nervous about it.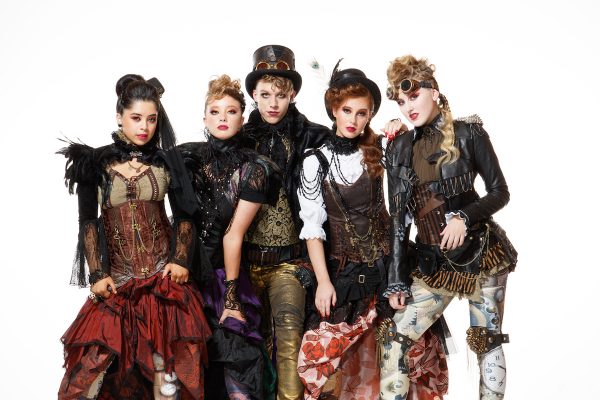 "This is the most numbers the mass groups have ever had. We're really struggling to get through the amount of work as we have one day with them all before the show. And some groups have got 11 numbers. We can't get through that in one day, so we have to split that over four rehearsals and it's so much work. But we won't know till the show actually happens, we won't know if the kids have literally got it, or we pushed them too far (laughs), I think that's what I'm nervous about!"
"Every dance number in the show, whether it's mass or five principal dancers we have to chart that for lighting, cameras, staging etc. And then we rehearse every Sunday throughout the whole process with a week of intensive every school holidays."
Deon is involved in the production from the auditions right through until the day of the shows. He sees hundreds of Victorian School public students at auditions throughout the State before the end of the school year in December, even travelling out to some remote regions.
"What I really like about it is the kids that have been involved, always come back if they can, if they're not Year 12 or if there's something else that's taking them away from us. We've had some kids in it since I've been involved. And I see them move from the ensemble dance group into principal dance roles. So, I feel like we're doing something right, in the sense that it's a big ask for those kids, but they keep coming back."
This year will see 16 principal dancers featured, 20 ensemble dancers and a mass group over more than 1000 dancers! The main dancers will have 17 routines throughout the show.
"We have seen some great, great talent over the years, and sometimes we might work in a little solo if a students is a particularly good tap dancer and break dancer or similar … we definitely try to pursue all that."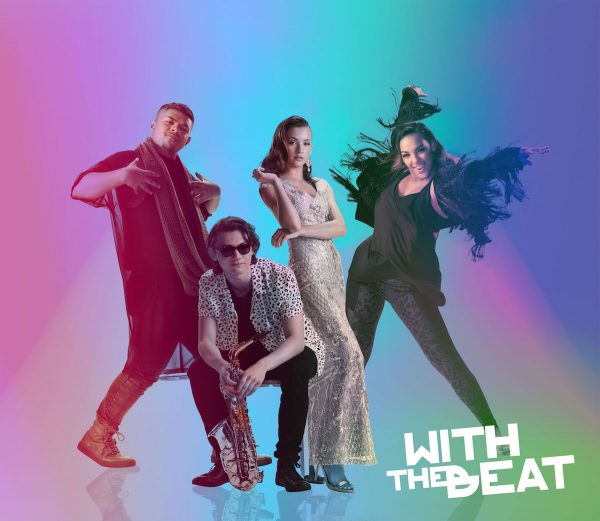 'With the Beat' is a creative vision of renowned industry professionals including Creative Director Neill Gladwin (Olympic and Paralympic Opening Ceremonies), Musical Director Chong Lim AM (John Farnham MD, Dancing With The Stars), Dance Director Deon Nuku, (Scooby Doo, Happy Feet, Moulin Rouge) and Associate Dance Director Yvette Lee, (Dancing with the Stars, X-Factor Australia, Australia's Got Talent and So You Think You Can Dance).
VSSS aims to appeal to a family audience, so it mixes up the music and song choices from current pop to cinematic scores. This year's show includes music by Bruno Mars, Shepherd, Macklemore, seventies classic Wings, La La Land musical, Robert Palmer, Elton John, and orchestral pieces from the movie Interstellar. "We try to cover a wide variety of styles because parents and grandparents that come will go 'Oh, I know this one!' … They can enjoy the show as well. Plus its all played live by the 75-piece student orchestra! It's all live, and the singers too, people cant believe it's all live. It's incredible!" said Deon.
So why should people get out ands see the 2018 Victorian State Schools Spectacular this Saturday 15th September? "Well, first of all it's a great family event to go along to. To see the talent of these kids, and it's the arts, I feel like it's what we miss so much of. The talent of these kids will actually blow people away, and they'll just have a great few hours of entertainment, at its best. People cry, there are standing ovations and you just will not get it unless you're there. This is Victoria, at its best."
The Victorian State Schools Spectacular – 'With The Beat'
Melbourne Arena
Saturday 15th September @ 1pm & 6:30pm
Performance length 3 hrs inc interval
Tickets: www.ticketek.com.au/spectacular or call 132 849.
Buy 10 tickets and get one adult ticket free (for group bookings please call 1300 364 001)