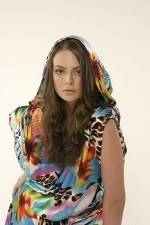 After 11 weeks of watching a group of young wannabe models live in a house together and complete a range of modelling challenges, Australia's Next Top Model was finally announced tonight by last year's winner Alice – "The Winner of Australia's Next Top Model is Demelza". I was surprised to see Charlotte Dawson hosting the show… I thought Jodhi Meares was the host… Apparently Jodhi had last minute jitters after last years performance at the live finale. Charlotte did a great job and looked fantastic. We cannot forget about Alex who came a close second place after the judges votes were tied and it was left up to the audience. We wish both the girls good luck for the future.
Speaking of models I'm looking forward to seeing 'Make Me A Supermodel' which Seven are currently auditioning for. Go here for more information. http://au.tv.yahoo.com/b/make-me-a-supermodel/category/au-tv-special. Let's hope Seven finds amazing (older), high  fashion models that will show the world how beautiful Aussies really are. The super sexy JHawk (Jennifer Hawkins) will be the show's host with Martin Walsh (Chadwicks) and Jackie Frank (Marie Claire) putting the models through their paces, in front of the best photographers' cameras and on the catwalk in the best designs.
Let us know if you have auditioned for the show. We would love to hear about your experience!