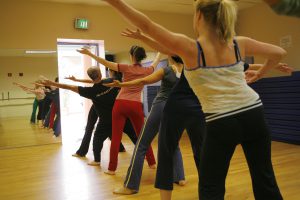 DEEP PLAY DANCE with ANNETTA LUCE
Expect Rhythm, Ritual and Full Bodied Dancing
When March 30th Friday at 6:30pm to 8:30pm
Where Heffron Hall, CNR of Burton Streets and Palmer Streets, Darlinghurst
Cost $30
For bookings and information contact: Jodie McNeilly (M) 0400308507; or Annetta Luce (E) annetta@annettaluce.com

The body wants to move with pleasure; Spirited dancing to feel your life's desires
Learn basic movement skills that support your naturalness gathered from diverse places, cultures. Learn current innovative movement practices that support embodiment.
Annetta offers her embodied history of diverse movement forms, including Contact Improvisation, Iyengar Yoga, Capoiera, Martial Arts, and Shamanic practice, amongst many more. She brings her pioneering spirit to bridge Shamanic practices gleaned from the Sweet Medicine Sundance lineage to movement and dance. Her extensive professional dance career began in New York City and for 10 years trained with the history makers of Modern Dance. Annetta's teaching spans cultural borders from a performative collaboration with Sydney's Capoeira community, a rural Maasai village in Kenya, to Sexy Spirits in New York City. Her mastery in teaching dance within Australia is widely known from her Urban Tribal Dance classes at the studios of the Sydney Dance Company; commissioned works at the Art Galley of NSW; Moist Window performances; and the mantle of Sensual Revolutionary. Annetta holds an M.A. in Dance, is a Certified Movement Therapist, and NLP Practitioner. The work of Bonnie Bainbridge Cohen (Bodymind Centering) and the practices of contact improvisation have greatly influenced her approach.