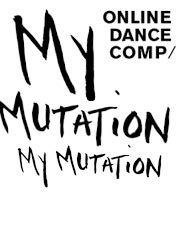 The deadline for entries to the Sydney Opera House online dance competition MyMutation close in just over a week on Monday August 10. The competition gives aspiring dancers across the globe the opportunity to perform live at Sydney Opera House and work with acclaimed choreographer, Kelley Abbey (Happy Feet & So You Think You Can Dance, Australia).
Part of Spring Dance – an inaugural dance celebration at Sydney Opera House (27 August – 27 September) – MyMutation is open to dancers at all levels from across the globe. The exciting new competition aims to create an explosion of creativity in cyberspace, exploring the way dance moves mutate as they are passed on, body to body.
Acclaimed choreographer Kelley Abbey (So You Think You Can Dance Australia) has created a dance solo performed by one of Australia's hottest dance talents Reed Luplau. Posted on Sydney Opera House's new YouTube channel www.youtube.com/sydneyoperahouse everyone is encouraged to reinterpret Kelley's choreography set to music composed by CODA's Nick Wales.
Kelley and a panel of judges will select 10 finalists to move into the elimination rounds. The public will then decide who will win the ultimate prize of working with Kelley Abbey to bring their unique performance to life at a very special club night on September 26 & 27 – MyMutation Live! in The Studio, Sydney Opera House.
Winner Prize:
Expenses paid trip to Sydney
Perform live at Sydney Opera House and work with Kelley Abbey
$2,000 cash
HD Handycam from Sony
Cyber-shot Digital Still Camera from Sony
VAIO Notebook from Sony
How to enter:
Step 1: Watch the 'Starter Solo' www.youtube.com/sydneyoperahouse
Step 2 : Create your own version of the Starter Solo to the beginning of the music (20 sec) and then add more of you own dance moves at the end (20 sec)
Step 3: Download our Music (click the button below)
Step 4: Film your full 40 sec Mutation piece and enter on the submit tab.
10 finalists move forward to an elimination round
Entry Closing Date: Monday 10 August
MyMutation is the first project of an exciting new agreement between YouTube and Sydney Opera House that will see a new level of engagement with the community through a dedicated online channel www.youtube.com/sydneyoperahouse.