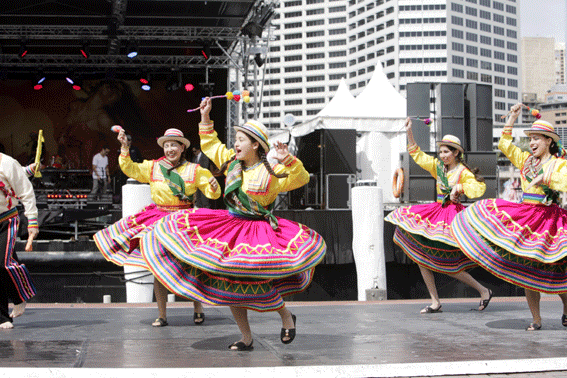 16 BANDS, 35 DANCE GROUPS, 14 DANCE CLASSES, 24 FOOD AND CRAFT STALLS
3 DAYS 2 HOT FIESTA NIGHTS
Find your rhythm at FIESTA—Australia's largest annual Latin American festival at Darling Harbour from 1–3 October.

Discover the passion of dance with Latin America's hottest performers, experience the intensity of salsa on the open-air dance floor, and sample a range of delicious regional dishes and exotic crafts while the excitement reaches fever pitch in the Rio-style Fiesta Carnivale Parade.
Fiesta Dance Off Competition
Think you can dance? Send in a video of your best Latin dance moves to go in the running to win your share of prizes worth over $8,500!
Visit our Facebook page to find out all the details on the competition.
For more information about the Fiesta visit www.darlingharbour.com.