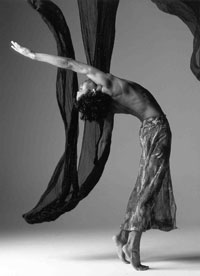 Ausdance NSW will again offer the Dance Space Residency Program in 2009 at Queen Street Studios. This new initiative is funded by the City of Sydney's Cultural Grants and Sponsorships program and is a direct response to the ongoing challenge of access to affordable and appropriate spaces for the development of dance in the Sydney metropolitan area.
In the past three years significant dance spaces in the inner Sydney area closed their doors, leaving local dance artists facing high rental costs and competitive scheduling.
The Residencies will provide selected dance artists with studio time of up to 4 weeks free of charge for creative development, rehearsal of work, work in progress showings, mentorships and the development of their dance practice.
Applications will open mid October 2008 for residencies commencing January 2009. The 2008 Residency program provided 7 artists with 13 weeks in total of free dance space at Queen Street Studio in Chippendale.
Go to www.ausdancensw.com.au in a few weeks for more information and an application form.