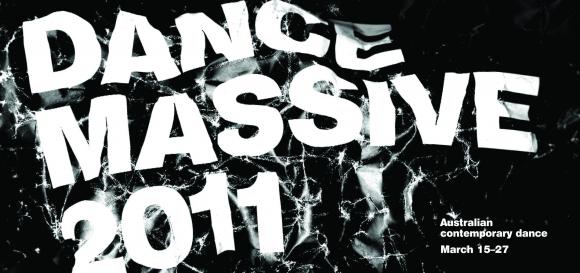 Following the overwhelming success of the inaugural Dance Massive Festival in 2009, Arts House, Malthouse Theatre and Dancehouse in conjunction with Ausdance Victoria partner again to deliver Dance Massive in 2011.
Kicking off in March and across three venues, Dance Massive will showcase a mix of full length and shorter works from some of Australia's leading dance companies and emerging artists. From world premieres to a re-vamped cult classic, intimate solo works, dance on film, participatory events and ensemble productions, Dance Massive will take you places you hadn't even imagined.
The 2011 Dance Massive program will include the premiere of Connected, a new Gideon Obarzanek composition for Chunky Move, and Obarzanek's solo performance, Faker as well as works by John Jasperse Company, Helen Herbertson and Ben Cobham, Rosalind Crisp, Shaun McLeod, Narelle Benjamin, Antony Hamilton, Force Majeure, Branch Nebula, Michelle Heaven, ReelDance, Balletlab, Luke George and much more.
David Tyndall, Artistic Director and CEO of Dancehouse said, "I have been absolutely struck by the effect of the first Dance Massive. One of our big success stories has been Dancehouse's exchange partnership with Panorama Dance Festival in Rio de Janeiro, Brazil, which has been ongoing since Dance Massive in 2009. Dance Massive in 2011 will be 'massiver'!"
Artistic Director of Malthouse Theatre Marion Potts said, "In my first season at Malthouse Theatre we feature four Dance Massive productions. Programming dance comes very naturally to me. Time, space and the body are the fundamentals of all theatre, whether it involves language or not. The combination of these forces can revitalise and reframe the human experience as eloquently as the greatest text."
Arts House Artistic Director Steven Richardson says, "Arts House will be bursting with dance next March. Without the generous participation from all the venue partners involved the Massive could not exist, let alone thrive as it has. We've got great venues in Melbourne, an adventurous dance audience and a vibrant local dance scene – we're one of the few places in Australia that could host this Festival so well."
Dance Massive is supported by the Australia Council, the Australian Government's arts funding and advisory body, through its Arts Development Division Section and by the Victorian Government through the Community Support Fund.