Dance International presents the
Dance LA Experience
25 April 25 – 18 July 2020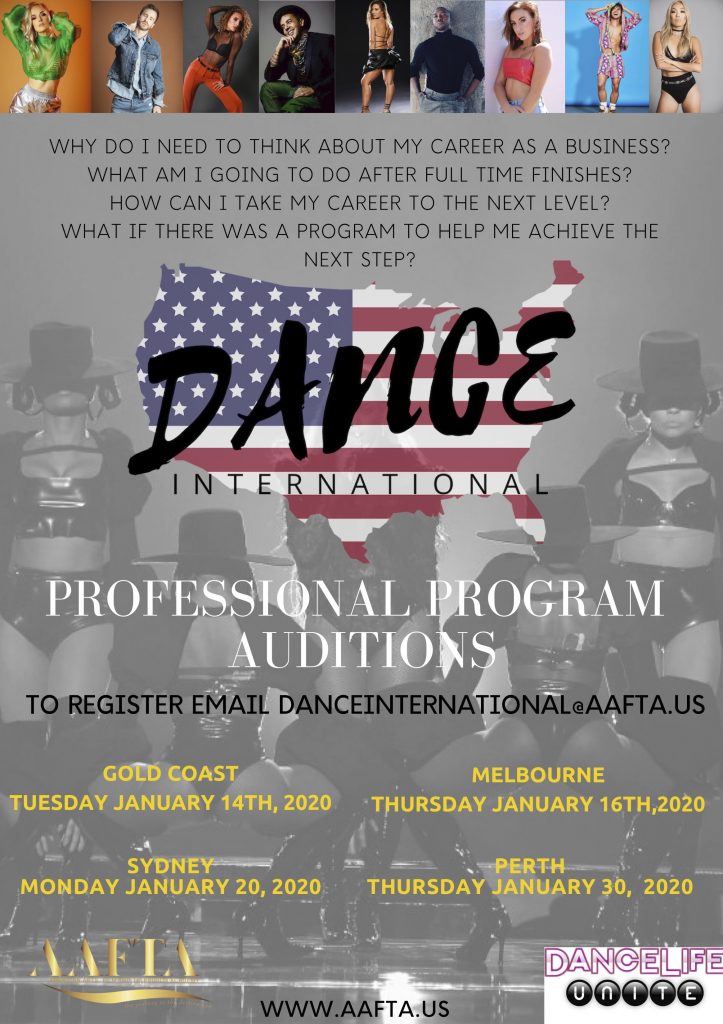 Want to work as a dancer, creator or performer in the United States but don't know how to get started?
Introducing a brand new program for Australians designed to prepare them to work and live in the US as a professional performer!
Launching in April 2020 and run by creative director Renee Ritchie in association with LA-based AAFTA (American Arts, Film & Television Academy) run by Jess Orcsik, Dance International will focus on individuals and aim to develop their artistry. Performers will be mentored by some of the best in the business from Australia, Los Angeles & New York City.  This program will help take you to the next level of their career, pushing your bodies physically and giving you the tools and knowledge you need to become an international professional. Whether you're working to be a dancer, choreographer, choreographers assistant or own your own business this program is for you. 
Over three months performers will endure intense training and mentorships to aide you in transitioning to be a working performer in the United States and across the globe.
Create and build important networks; train with the best institutions, studios and choreographers; develop business and career plans; learn and expand your skills across performance and production; introductions to US managers & agents; develop portfolios, social media platforms and reels;  audition opportunities; US Visa's & immigration and more.
AUDITIONS in JANUARY 2020
Gold Coast


Tuesday 14th January
Melbourne


Thursday 16th January
Sydney


Monday 20th January
Perth


Thursday 30th January