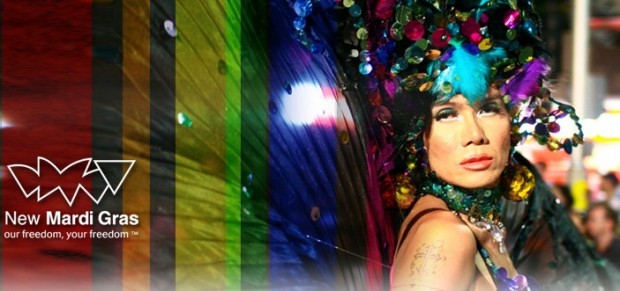 Have you got unstoppable rhythm? Feel as though you belong on the stage? Do you just wanna dance? Here is your chance to perform centre stage in a colourful, high-energy show in front of thousands!
Mardi Gras is looking for volunteer dancers to participate as part of our shows in the 2009 Post-Parade Party. The Party is set to include several exciting performances throughout the night, and every year our dancers work with star choreographers and support outstanding live artists. Most of all, they have a great time and gain invaluable experience!
There's only one way you can be part of one of the most electrifying nights of the year – come along to our auditions and show us your moves! They'll be held from 11am – 3pm on Sat 31st January at NIDA (215 Anzac Pde, Kensington).
For more information contact the Mardi Gras office on 02 9658 8600, or email us at reception@mardigras.org.au.