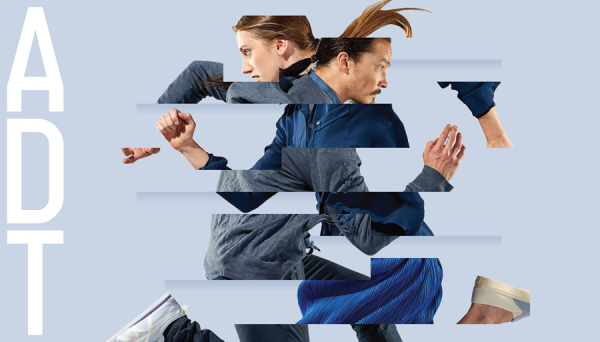 5 Works, 4 Continents, 3 International Award Winners, 2 Indigenous Choreographers in 1 Spectacular Dance Show
Australian Dance Theatre presents Convergence, May 5-8
Australian Dance Theatre (ADT) has pulled off a global coup, bringing together some of the world's most exciting choreographers for Convergence playing at the Company's home theatre The Odeon, May 5-8.
Tickets are now on sale for Convergence ⏤ a joyful convergence of richly varied dance works and stories from across the globe.
Adelaide audiences will see an exclusive program of five short, live works from artists in South Australia and beaming in from around the world.
Bringing together acclaimed choreographers from four continents, Convergence offers an exciting program of five short works from local and international artists, including ADT's 2021 Associate Artist, Adrianne Semmens, and the three most recent winners of the prestigious annual Hannover Choreographic Competition: Tu Hoang (2020 winner, from Vietnam), Oscar Buthelezi (2019 winner, from South Africa), and Philippe Kratz (2018 winner, from Germany), and South Australian First Nations Dance Collective.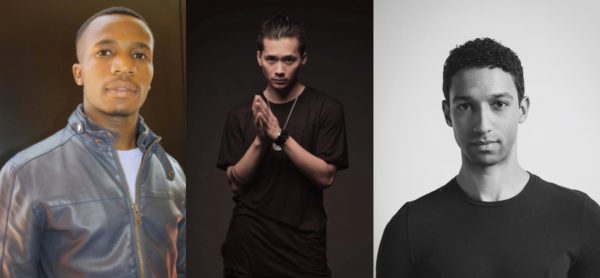 Headlining Convergence is Immerse, the breakthrough work of ADT's 2021 Associate Artist, Adrianne Semmens, which draws on Adrianne's identity as a descendent of the Barkindji people of western New South Wales – freshwater country – who was born and raised on Kaurna land in South Australia – by the saltwater. and explores our essential relationship with both fresh and salt water. Her choreography explores both the healing and comfort provided by water, but also our vulnerability in relation to it.
"The river is in my blood, I carry a longing for freshwater country, but my body only knows salt water growing up and living on Kaurna country close to the beach," said Ms Semmens.
"Connection to water was a theme I wanted to examine, both the healing and comfort that water provides, but also our vulnerability in relation to it."
That sense of healing and connection is also imagined in Iti, an emotionally moving work presented by the South Australian First Nations Dance Collective, choreographed by Gina Rings with music from acclaimed duo, Electric Fields.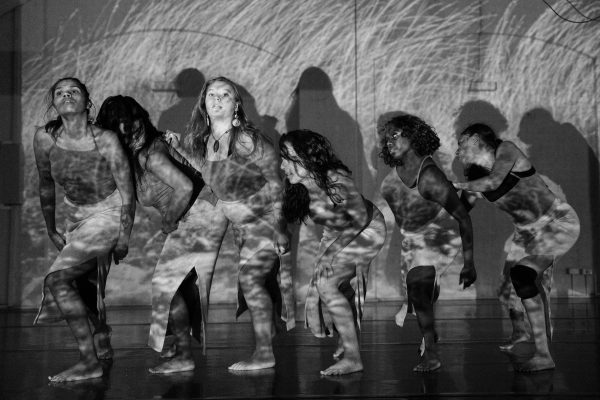 Iti ("baby" in Aṉangu Pitjantjatjara Yankunytjatjara) looks at the stolen past of Australia's First Nations people, family unity and female empowerment.
From there, Convergence starts globetrotting with the three most recent winners of the world's oldest and most renowned annual competition for new choreography, the International Choreographic Competition Hannover.
2018 winner, German-born Philippe Kratz, uses O to explore the concept of eternal life and the blurred lines between artificial intelligence and the human condition through the chance meeting of two humanoid robots at a Hong Kong tech show.
In 2019, South Africa's Oscar Buthelezi won the Hannover prize for Road, which considers the various pathways, meeting points, challenges and final destinations we choose as we make our way through life.
And then from Vietnam, Trial by 2020 Hannover recipient Tu Hoang uses the power of two dancers and the Eastern influences of martial art and tai chi to consider concepts of proximity and distance, the past and the present.
"Through ADT's International Centre for Choreography, we are uniquely placed to attract the best of the best to present work to local audiences, and that's something of which we are very proud," said ADT Executive Director, Nick Hays.
"Convergence is high calibre from start to finish and is a virtual atlas of contemporary dance all in the one program.
"That we have been able to bring it all together, to actually converge is something that is very exciting for Australian contemporary dance and audiences in Adelaide."
There will also be a the Post-Show Forum, featuring Artistic Director Garry Stewart, Adrianne Semmens, Immerse composer Sascha Budimski, and the company dancers, following the performance on Thursday 6 May.
Convergence is generously supported by the Tanja Liedtke Foundation.
CONVERGENCE ⏤ Road, O, Trial, Iti, Immerse 
May 5-8 @ 7:30pm
The Odeon, Norwood
Bookings: www.trybooking.com