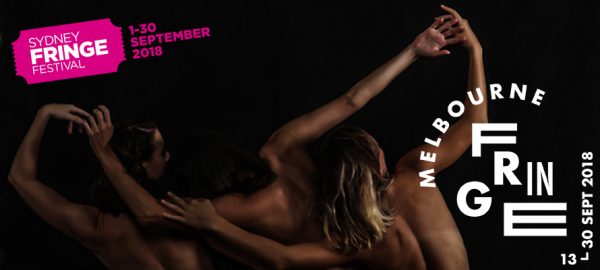 European Style CONNECT A Must See for Dancers
Melbourne & Sydney Fringe Festivals
Austinmer Dance Theatre boldly brings together two of the dance world's major choreographers in the new production of CONNECT. The production will play at PACT Theatre from 11-15 September 2018 as part of the Sydney Fringe Festival, and at Dancehouse from 27-30 September for the Melbourne Fringe Festival.
CONNECT brings together the creative works of three life-long friends, bound together through their chosen art form and unrivalled friendship.  Austinmer Dance Theatre's Artistic Director and Choreographer Michelle Forte joins forces with European Choreographers, Maurice Causey and Ashley Wright to bring to life this contemporary dance production with Austinmer Dance Theatre's local and professional dancers. Audiences will be exposed to three unique pieces, all pushing the boundaries of contemporary dance.
Austinmer Dance Theatre's Artistic Director and Choreographer Michelle Forte says the production of CONNECT showcase's the power and strength of each dancer as individuals, and the beauty of movements and emotions they will interpret during their performance.
"CONNECT has been heavily influenced by the European contemporary style, with movement developed through the process of improvisation, refined and presented as an engaging triple bill of contrasting pieces. Artistic director Michelle Forte and guest choreographers Maurice Causey and Ashley Wright challenge the modern contemporary style, creating a standout production. Austinmer are very proud to be showcasing the talent of their dancers to the Illawarra audience," says Forte.
"One of the most memorable aspects of CONNECT, a triple bill presented by Wollongong's Austinmer Dance Theatre, is the superb group of technically proficient and strong young dancers that make up this year's company." – Lisa Maris McDonell
"… movement developed through improvisation, created a flow through the troupe as dancers interacted as one." – Lara McCabe, 2515 Magazine
Austinmer Dance Theatre is an emerging professional company for elite contemporary dancers aged 17-25 years. The aim of the company is to bridge the gap between full-time dance training, tertiary education and a professional dance career.
CONNECT
Sydney – PACT Theatre, 107 Railway Parade, Erskineville
September 11-15 @8.30pm
Bookings: sydneyfringe.com/buy-tickets/
Melbourne – Dancehouse 150 Princes Highway, Carlton North
September 27-29 @ 7pm & Sept 30 @ 6pm
Bookings: melbournefringe.com.au / (03) 9660 9666 or dancehouse.com.au