Next Move by Chunky Move
Initiative for new dance works development
The recipients of Chunky Moves 2016 Next Move dance initiative are choreographer Melanie Lane, and choreographer Jo Lloyd in collaboration with performance maker Nicola Gunn.
Chunky Move invited Australian dance makers to submit proposals for the ninth edition of Next Move, an initiative unique in scale in Australia that commissions new work, supporting and nurturing the next generation of leading dance makers.
The recipients will premiere two new works this September 8-17 at Chunky Move Studios in Melbourne, in a double bill inspired by unique collaborations and a shared fascination for the histories embedded in each other's bodies.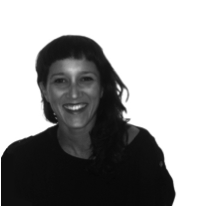 Melanie Lane is a choreographer and performer based between Berlin and Melbourne. In the past decade, Lane has worked with numerous Australian and European companies and artists such as Club Guy and Roni, Tino Seghal, Antony Hamilton and PVC. Since 2007, Melanie is Artistic Collaborator to Arco Renz's company Kobalt Works (Belgium). As a choreographer, Lane has established a repertory of works performing in festivals such as Tanz im August, Uzes Danse Festival, Spring Dance Festival, Festival Antigel, and Tanz ueber Graben/HAU Berlin among others.
Melanie Lane: "I'm excited to be invited to create a new work for this year's Next Move season. This initiative gives me the rare opportunity to bring a long-awaited collaboration with former Australian Ballet ballerina Juliet Burnett to life, and to dissect the negotiation between tradition, future, discipline and (in)stability of the highly trained body."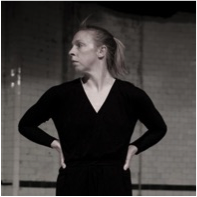 Jo Lloyd has been performing and choreographing throughout Australia and overseas for over ten years. She is a long-time collaborator with Chunky Move, performing in works including I Want to Dance Better at Parties (2004). Lloyd's work has been presented in Japan, Hong Kong, Dance Massive, Melbourne Festival, Adelaide Fringe, Next Wave, and Lucy Guerin's Pieces for Small Spaces. In 2008 she presented the successful Apparently That's What Happened (Arts House) and in 2010 curated 24 HOURS, which featured on the ABC. Her work FUTURE PERFECT (Dance Massive 2013) received several Green Room Award nominations and Best Dance Performance in The Age and Dance Australia.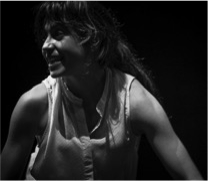 Nicola Gunn is a Melbourne-based performer, writer, director and dramaturge. Since 2002, she has been creating works that blend performance, art and anthropology to explore the fragility of the human condition with subversive humour. Recent works include Piece for Person and Ghetto Blaster (2015), A Social Service (2015), Green Screen (2014), In Spite of Myself (2013), Hello my name is (2012) and At the Sans Hotel (2010). She has presented work at the Dublin Theatre Festival, Festival de Keuze, Malthouse Theatre, MTC, Arts Centre Melbourne, Festival of Live Art, Arts House, Performance Space, Vitalstatistix, PICA, Brisbane Powerhouse, Melbourne Festival, Brisbane Festival and more. Gunn is an Australia Council Creative Australia Fellow and a Mike Walsh Fellow.
Jo Lloyd & Nicola Gunn: "We're thrilled to be creating a new work together for Next Move 2016. With the valuable support of Chunky Move, we will continue to examine the intersection of physical and verbal languages and uncover more exciting possibilities for the body in performance."
Over the past eight years, Next Move has established itself as the pinnacle of Chunky Move's dance sector development program and a highly anticipated season in the company's performance calendar. This annual commissioning program offers dance artists full financial support and access to the resources of Chunky Move to create a new work, develop their choreographic practice, and present their work to a wider audience. In recognition for Outstanding Contribution to Choreographic Development, Next Move received last year's Special Industry Green Room Award. The Next Move program would not exist without the invaluable support of its Next Move Leaders, Daniel and Danielle Besen, and Peter and Mary Biggs.