IT'S COMING! … THE OFFICIAL LAUNCH OF CHOREOGRAPHY ONLINE
The World's First Online Choreography Marketplace!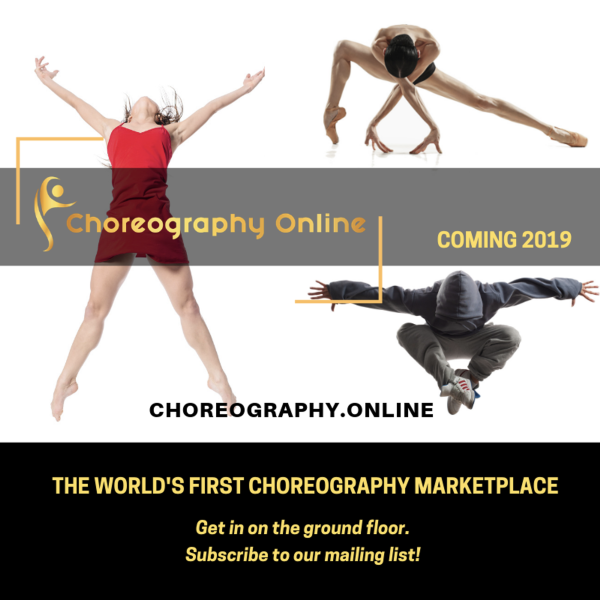 Former dancer and sought-after choreographer, RICK TJIA has teamed up with Rome Saladino and André Faleiros to create Choreography Online.
The first of its kind, Choreography Online is an online platform that allows dancers, teachers, dance school owners, and company artistic directors to easily purchase choreographic licenses and to perform otherwise inaccessible dance pieces from skilled and talented choreographers around the world.
By managing performance licenses in this way, Choreography Online gives both dancers and choreographers the ability to choose what they wish to share and learn.
NO BORDERS OR BOUNDARIES
For choreographers, Choreography Online is a way to gain visibility and help build viable careers as dancemakers.  The platform facilitates the sharing of talent across nations and international borders.
For buyers, the platform enhances dance education. With access to diverse styles of choreography, dancers are able to grow both technically and artistically.  In a world that is expects dancers to be more and more versatile, the platform allows dancers to be exposed to different styles and works that they wouldn't be otherwise.
WHAT MAKES US STAND OUT?
1. EASY ACCESS AND AGILE ABILITIES
Being a cloud solution, our platform can be accessed and used choreographers and buyers alike, from anywhere, at any time, and on any device.  Our online payment system makes transactions easy and seamless.
2. RISK-FREE SINCE IT'S FREE TO OPEN AN ACCOUNT
Opening an account with Choreography Online is free.  Choreographers host their content at no cost.  We only charge choreographers a commission if a sale is made. Buyers only pay when they purchase choreography.
3. DIVERSITY OF STYLES AND APPROACHES
We aim to be entirely inclusive, and therefore we nurture and support all dance styles. Choreographers to share their work, and buyers can choose from a diverse range of choreographic styles — ballet, contemporary, jazz, hip-hop, tap, ethnic or folk dance, musical theatre or acrobatic dance.  Our roster of choreographers ensures that there is quality content for those who want to grow artistically and push boundaries.
THE FREEDOM TO EXPRESS YOURSELF IS IN YOUR HANDS!
If you are interested in putting your work and choreographies on the platform,
join the mailing list

by clicking here!
If you are interested in purchasing
choreographic licences

, click here!