Calling all Choreographers

| Expressions of Interest for Dance Massive 2017 | Closes 1st March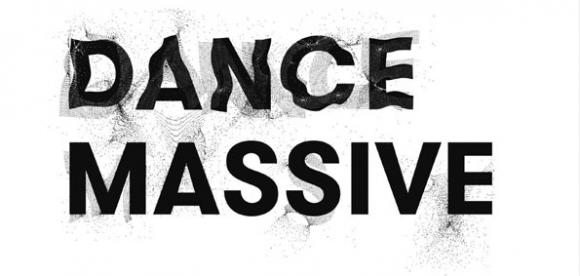 DANCE MASSIVE 2017 will run from 14 to 26 March (TBC)
WHO IS THIS FOR?
The EOI is open to Australian choreographic works,  existing or new, that are outstanding both in their vision and capacity to investigate new choreographic territories as well as to connect to our contemporary society.
We welcome proposals for existing pieces or projects in their final development stages, conceived to be performed live on stage or off-site/outdoors.
Choreographers who consider themselves to be established, mid career or emerging are all welcome to apply, however sustained professional contemporary dance activity will need to be evident. Artists from any state are welcome to apply.
WHAT IS DANCE MASSIVE?
Dance Massive is Australia's only contemporary dance festival, a powerful symbol of the quality and appreciation of Australian contemporary dance. Since its first edition in 2009, Dance Massive has welcomed a total of 41,000 attendances to 71 dance works. The quality, scale and boutique nature of Dance Massive has drawn artists and audiences globally and made Melbourne a focal point for Australia's dance arts.
With no single Artistic Director, Dance Massive exists as the concurrent programming and scheduling of contemporary dance works and events across three Melbourne venues that have an established history of programming new contemporary dance works for both Melbourne and Australian audiences.
The Dance Massive consortium of organisations – Arts House, Dancehouse, Malthouse and Ausdance Victoria – has been building the festival's reputation and impact, diversified the types of works presented and grown enthusiastic and informed audiences while maintaining a boutique and friendly festival dynamic.
SELECTION CRITERIA
Dancehouse is interested in presenting rigorous, cutting-edge and challenging investigation, unearthing new or reinvented choreographic territory which expands or reimagines the choreographic in its interconnections or undercurrents with other art forms and society in general.
The applications will be assessed by a peer panel made up of national and international dance artists, presenters and researchers.
WHAT WE OFFER
Dancehouse will present your work in one of its two theatres or in an agreed off-site location (if applicable) and will offer in-kind space for rehearsal/remounts in the lead up to the season.
Pending funding, Dancehouse will offer a presentation fee and will cover marketing, technical, production, and administration costs.
Dancehouse curates its Dance Massive program independently from the other consortium members. If you are interested in being part of the Arts House or Malthouse program, you should contact the venue directly.
DEADLINE – The closing dates for EOIs is 11:59pm 1st March, 2016
For all information and to apply, please visit www.dancehouse.com.au to download the application forms.
Or call 03 9347 2860.