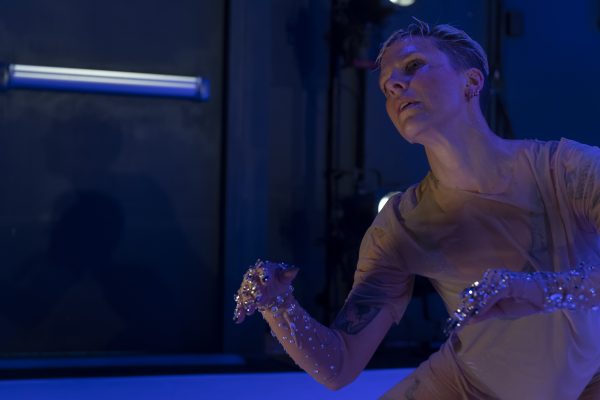 Interview with Jenni Large about 'Body Body Commodity' (on in Launceston)
Mona Foma
Interview by Chris Duncan
Jenni Large is an independent dancer, performer, choreographer, teacher and rehearsal director based Tasmania. This coming February she will be presenting 'BODY BODY COMMODITY' at Mona Foma. Five female dancers animate and interact with a mass of pastel foam objects that litter the performance space, 'exploiting and embracing their habitat' as the lines between object, body, power and product blur.
Chris Duncan had a chance to interview Jenni to find out a little more about her creative and choreographic process for the upcoming production.
CHRIS: What was the inspiration for this show BODY BODY COMMODITY?
JENNI: The inspiration for BODY BODY COMMODITY began while working with a discarded bag of foam off-cuts alongside Georgia Rudd during a residency at Dancenorth in 2020. We were exploring how we could utilise these abstract objects using the dancing body, sharing practice and playing with various ideas … unsure of where it could lead conceptually.
The second stage development (Judith Wright Centre's First Night Residency Program) included dancers Ashleigh Musk, Erin O'Rourke, Bella Hood and dramaturg Liesel Zink. During this time, themes around excess, consumerism, capitalism and the impacts that these societal structures have on women started to shine through.
At first glance the set looks like a children's play area, it establishes a palette of absurdity and humour which feels like an important entry point from which to connect with confronting concepts. The foam is incredibly versatile, it's light yet bulky, maintains shape but is also impressionable. We can animate it, build, destroy, play, sell, inhabit it, dress up in it – it became the central tool to express the experiences and questions I have as a woman in a cultural climate woven with detrimental systems and contradictory influences.
CHRIS: It is a unique concept, how did the dancers approach the production?
JENNI: Body Body Commodity is a majority female identifying team, including performers; Amber McCartney, Ashleigh Musk, Georgia Rudd, Erin O'Rourke and myself, alongside intern Ebony Nichols, composer Anna Whitaker and set/costume designer Michelle Boyde.
Throughout creative developments we spent equal time seriously discussing the themes and rolling around laughing in our foam play pen! Fun, play and humour is an important part of my work and process. Often we'd create parameters to work within, for example priming ourselves through thematic research/reading and conversation then trying out long-form improvisations.
The dancers are all choreographers in their own right too, which creates a highly charged collaborative environment. Often we'd begin an improvisation or task then find ourselves following a tangent, observing and performing for each other so we can all feel, witness and discuss what we are doing and why/how/if it resonates with the concept and each other.
CHRIS: What did you look for when casting the dancers?
JENNI: The cast evolved very naturally over the course of developing the work in different contexts/locations and with different resources available. Building on creative relationships is important to me, having familiarity serves the work by enabling a trusting and open process.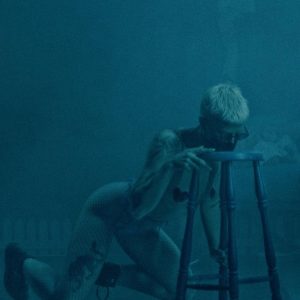 From this foundation an embodied language and deep understanding of each other personally and artistically grows. I have ongoing collaborative relationships with everyone in the team, some of our practices are quite interwoven – we can finish each other sentences and challenge each other respectfully.
My choreographic style and is nuanced and demanding, it requires the dancers to be very playful and also brave, these qualities are essential and I hold deep admiration and gratitude to all the collaborators.
CHRIS: It sounds almost like 'performance art' – is that what you were going for?
JENNI: I take that as a compliment! I'd like to think that some of my works could be categorised as performance art though I guess it depends on your definition of the form. However, most of my works have been presented in traditional theatre settings which has certain limitations so maybe can't be compared to the more rouge or gorilla styles of performance art.
I have undoubtedly been influenced by pioneers like Marina Abramović and local heroes like Betty Grumble. I've always felt that by definition 'contemporary dance' is an all-encompassing and ever evolving form. My works often challenge the body's 'limits', use audience interaction, integrate objects and explore political themes which I think adds a level of risk which could pertain to 'performance art'.
CHRIS: How do you hope the public perceive the performance?
JENNI: I hope that audiences experience something new, challenging and enticing. I hope people feel entertained, confused, enthralled, concerned, the list goes on haha! I aim to create work that is pointed but also open for interpretation. I hope that viewers have space to draw their own conclusions and create associations relative to their own experiences within our capitalist society and consumerist cultures.
BIO
A 2010 graduate of WAAPA and TNUA/Taipei exchange program, she has collaborated, performed and toured extensively with artists and companies including; Tasdance (2012-13 and 2019-present performing works by Jo Lloyd, Larissa McGowan, Anna Smith, Byron Perry & Tanja Liedtke), Dancenorth (2015-2020 performing works by Kyle Page, Amber Haines, Lee Serle, Alisdair Macindoe, Lucy Guerin, Gideon Obarzanek, Stephanie Lake, Ross McCormack and Jo Lloyd) as well as Legs On The Wall ('Thaw'), Leigh Warren & Dancers, GUTS Dance,  Ashleigh Musk, Aimee Smith, Sue Peacock and Isabella Stone.
Recent engagements include choreographer and performer in 'Faux Mo House Party' – Mona Foma and 'Wet Hard' – winner of the 2022 Keir Choreographic 'People's Choice Award'.  In 2022, Jenni was also commissioned to choreograph 'Flesh Net' for WAAPA, 'S U C K E R' for Sydney Dance Company's New Breed Season and was a recipient of the Chloe Munro Fellowship.