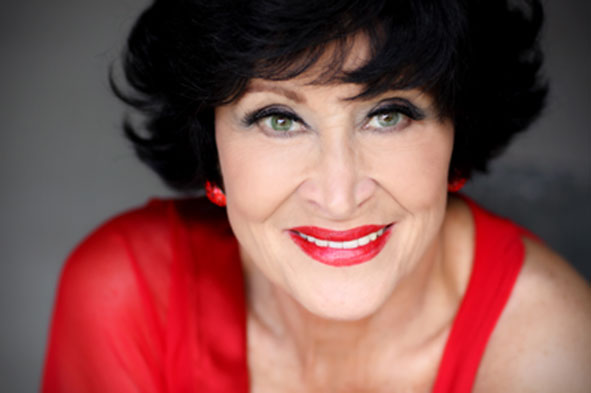 Chita Rivera may not be a name that you instantly recognise but the names of the roles she has originated speak for themselves. Born Dolores Conchita Figueroa del Rivero on January 23, 1933, Chita was performing in the Golden Age of Broadway, originating the roles of Rose (Bye Bye Birdie), Spider Woman (Kiss of the Spider Woman), Anna (The Rink) playing opposite Liza Minnelli, and her two most notable roles Anita (West Side Story) and Velma (Chicago). She has also appeared in lead roles in productions of Anything Goes, Guys and Dolls, Jerry's Girls, Nine, and Sweet Charity to name a few. Just by glancing over this list it is obvious to see that Chita is a legend of Musical Theatre so when I heard she was returning to Australia this year I jumped at the chance to see her perform.
I have had the pleasure of seeing Ms. Rivera perform on two occasions in Australia, once in 2006 at the Opera House and the second earlier this year at the Seymour Centre. To spend even an hour in an audience of hers can teach a young performer more than an entire workshop, the wealth of knowledge and experience she can offer is invaluable. For an hour and a half you are treated to the all singing, all dancing performance interspersed with tales of rehearsals, opening nights and Broadway connections with some of the biggest names in Musical Theatre History. At the age of 78, Ms. Rivera can still out perform the best, her character transitions are seamless and virtually instantaneous, her dancing ability is impressive and her singing excellent for such a long and full career.
We were regaled with stories of Freddie and John (better known as Kander and Ebb) and how the network of Broadway Actors, Writers and Composers worked together. Accompanied by a Pianist, Bass player and Percussionist, she showcased songs from each of the hit musicals she has performed in and engaged her captive audience from the moment she entered the stage. Including hits 'America' (West Side Story), 'Where am I going' and 'Big Spender' (Sweet Charity), And of course 'All That Jazz' and 'Nowadays' (Chicago). Before performing 'All that Jazz' she recalled the first time she was played the main vamp to the piece, from that moment she knew she was born to sing that song still claiming that vamp as her own to this day.
The performance shows that experience develops talent, her years of performing have made her a master of character, able to move in and out within a minute, a master of her voice, performing spectacularly (and within her limitations) without fault. It is hard to put into words what you lean from seeing Ms. Rivera live but the experience is invaluable to a performer, making it clear just what experience can give you and how clever choices can increase your longevity as a performer.