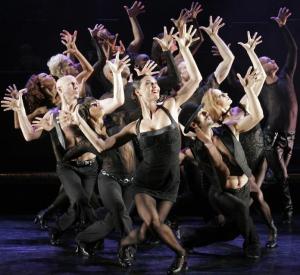 Little did I know that by putting up a very small clip from the Sydney auditions for the male ensemble for Chicago that we would receive a few unhappy dancers writing in to complain. I wanted to post a blog on this personally as some more people may feel like we were exposing the dancers there on the day but our intensions were nothing of the sort.
DanceLife gained permission from the national publicist, production company and overseas creatives to film one male ensemble audition from Gary teaching the choreography to the final groups at the end. The reason, to give up coming dancers the opportunity to see inside an audition so that when the times comes for that 15 year old who is striving to be in the next production of Chicago or Wicked they have an idea of how things will work. Don't you wish you had a place to go to when you were growing up that could have helped you prepare for your first audition? While yes, I understand that auditions are hard, challenging and nerve racking it's also when you as a dancer are most hungry. At the end of the day you are in the entertainment industry and unfortunately people judge you, but this is no different to any other industry whether you work in an office or are an international artist we all get judged. You need to believe in what you do.
As long as you know what you do and give is quality and your best truly who cares about what people say… you just keep working your butt off to you get that next gig or job. Remember DanceLife is here to support, promote and provide knowledge to you… dancers, performers, lovers of dance etc. I apologise if you felt hurt from the video being posted. This has now been removed and the special that was due to be aired on DanceLife will not go ahead. At the end of the day we want that gig for ourselves and we are always trying to get in there, move closer into that circle of working dancers. You would have realised by now that the smart dancers are working together and creating business vehicles for themselves. More on 'The Business Savvy Dancer' later this week.