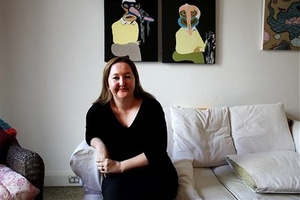 Sydney, Australia: The Board of CarriageWorks is delighted to announce the appointment of Lisa Havilah as its new CEO. Lisa's appointment follows an international search for a talented, creative and committed leader to steer CarriageWorks into the next phase of its development.
David Wyndham, Chair CarriageWorks Board says; CarriageWorks' vision is to be a leader in the development, presentation and support of contemporary arts in Australia and the Board believes Lisa's experience will make a significant contribution to achieving this goal.
Lisa is currently the Director of Campbelltown Arts Centre. Since the Centre's establishment in 2005 Lisa has pioneered the development of an innovative multidisciplinary contemporary arts program that has engaged the diverse communities of Western Sydney. As the leading arts centre in Western Sydney, it has both a national and international reputation for innovative programming.
Under Lisa's directorship Campbelltown Arts Centre has achieved extraordinary levels of organisational growth. This growth is the result of the establishment of strong strategic partnerships across all tiers of government, and a collaborative approach to program development. The Sydney Morning Herald's, Sydney Magazine named Lisa as one of the top 100 influential people of Sydney. Describing her development of Campbelltown Arts Centre as reflecting just the right mix of creative thinking and innovative zeal.
Lisa Havilah says; I am proud of what we have achieved and the people I have worked with at Campbelltown Arts Centre, and excited to join CarriageWorks at such an important time in the organisation's development.
CarriageWorks holds a vital place in the cultural fabric of Sydney, and is home to an extraordinary group of resident companies. I look forward to building on the many achievements that CarriageWorks has already delivered.
Lisa will commence her new role at CarriageWorks in February. The Board and her CarriageWorks team are looking forward to working with her and the resident companies as she looks to take CarriageWorks forward to its place as one of the pre-eminent centres for contemporary arts in Australia.