Neglected Musicals presents Calamity Jane
A spontaneous performance of a forgotten classic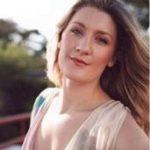 Neglected Musicals will present the musical classic CALAMITY JANE at Hayes Theatre Co from Wednesday 3 August.
Directed by Richard Carroll (High Society, Violet),  the Doris Day movie musical with legendary songs like Secret Love, The Black Hills of Dakota and The Deadwood Stage will star Virginia Gay (All Saints, Winners & Losers) as Calamity.
Cast members are Tamlyn Henderson, Sam Moran Hilary Cole, Sheridan Harbridge, Rob Johnson, Laurence Coy, Jai Higgs, Lachlan Martin, Michael Hart and Romy Watson.



Neglected Musicals presents musical theatre that has never or rarely been seen in Australia.  Presented with scripts in hand, and with piano accompaniment after only a day's rehearsal. These 'neglected musicals' may not have been considered commercial enough for an Australian season or they just didn't get picked up by an Australian producer. It may even have been a financial flop overseas but have artistic merit and worth a look. All performers are volunteers and the money raised from the shows goes back into the next season of 'neglected musicals'.
"Directing Virginia Gay as Calamity Jane is one of the most exciting opportunities I can imagine", said Director Richard Carroll.  "And to be able to surround her with such a superb cast sends that excitement through the roof! Every one of these actors is charismatic and quick-witted, making them perfect for the unique experience of a Neglected Musicals presentation. Whip crack away!"
Based on the 1953 film of the same name the premiere run of Calamity Jane opened in Fort Worth, Texas on 27 May, 1961. Warner Bros considered mounting a Broadway production at the time, and many others have since then however Calamity Jane has never made it to Broadway stages.
"This is the first Neglected Musicals presentation to have an entire week of shows," said producer Michelle Guthrie.  "Audiences love CALAMITY JANE and it will be fantastic to see it with the wonderful Virginia Gay."
CALAMITY JANE | Neglected Musicals
Directed by Richard Carroll
Musical Director Nigel Ubrihien
Producer Michelle Guthrie
Choreography Cameron Mitchell
Hayes Theatre Co, Potts Point, Sydney
Wednesday 3rd August @ 2pm & 7.30pm
Thursday 4th August @ 7.30pm
Friday 5th August @ 7.30pm
Saturday 6th August @ 2pm & 7.30pm
Sunday 7th August @ 3pm
Written by James O'Hanlon, Lyrics by Paul Frances Webster
Music by Sammy Fain
Adapted by Ronald Hanmer & Phil Park
From the stage play by Charles K.Freeman
After the Warner Bros. Film
Presented by Neglected Musicals Pty Ltd
By Arrangement with Hal Leonard Australia