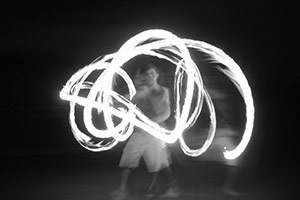 Hi Guys,
I took some time out at the Melbourne International Tap Festival recently to check in with Bill Simpson, the Director of Red Hot Rhythm and see how he found the festival. As a professional tap dancer, based in Queensland and a performer with his own tap group it was interesting to hear his take on what the Festival had to offer him as a choreographer, performer and student!
Here is what he had to say!
1. What do you think are the benefits of doing class with visiting dancers of such calibre as Jason Samuel-Smith and Chloe Arnold?
The benefits are just endless! The opportunity to be thrown right out of our comfort zone is one that as dancers, we should all embrace. They have such a different style to what we in Australia are used to, and while we should always hold on our to our own style, there's an incredible amount we can learn from them. Whether it's new types of steps, new ideas, or just observing their incredible passion for the art-form, everyone can gain something from their classes.
2. What did you find to be the biggest contrast in how you tap to how Jason and Chloe tap?
To me, the biggest contrast is in their attitude towards tap. Just looking at them you can tell that every single day of their life they live, breathe, eat, sleep tap dance. They live to tap, and to always keep improving. Of course, that's not to say that we in Australia aren't passionate about tap – quite the opposite in fact – but sometimes it's easy to think you're at the top of your game, when you could always be working to get better – embracing a new challenge.
3. What was the biggest thing you feel you took away from their classes – and the festival in general?
The biggest thing I took away from the festival was a deep sense of relief and happiness knowing that there were so many others who felt such passion and love for tap as I do. In the dance world, tap is often looked at in a completely different light to most other styles which, truth be told, I actually find a very positive thing. However for tappers, at times it does make for a slightly separated existence from the rest of the dance community. The experience of performing, jamming, learning, and just hanging out with such like-minded people was just amazing, and I'm already counting down days until the next festival.
4. How old were you when you first started tapping?
I was 16 when I started tapping.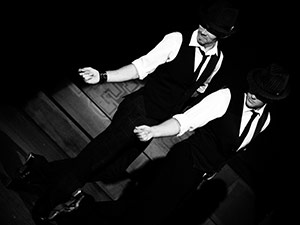 5. How long has Red Hot Rhythm been working together? And what are you guys up to?
Red Hot Rhythm has been together since early 2007. I really wanted to start something new and exciting for Queensland, and since last year the group has been working to give something unique to our home cities of Brisbane and the Gold Coast. We're currently performing a range of gigs around Brisbane & the Gold Coast, and will be starting Red Hot Rhythm Classes and workshops early next year.
6. What was your favourite part of the Tap Festival?
My favourite part of the festival was the finale of the final performance at the National Theatre, in which after we'd performed the 'Shim-Sham' with the rest of the performers of the evening, a jam session spontaneously occurred on stage.
7. Would you encourage young tappers out there to attend the Festival next year? If so – why?
Yes. Absolutely. Without a doubt in my mind. If you're a tapper, why wouldn't you? If you're not a tapper, why wouldn't you? Grab some shoes and be apart of it!
8. What did having a festival like this in Australia mean to you?
Having the festival here really made me appreciate how lucky we are to be tap dancers, and how lucky we are that there are things happening for tap dance in Australia which we can all be apart of.
9. Who are you inspired by with your tapping – in Oz and overseas?
The list is endless. Fred Astaire, Gene Kelly, The Nicholas Brothers, The Condos Brothers, Jimmy Slide, Arthur Duncan, 'Peg Leg' Bates, Jason Samuels Smith, Dormeshia Sumbry-Edwards, Chloe Arnold, Savion Glover, Ben Reid, Drew Kaluski, Christopher Horsey, Shane Preston, etc………..I could go on for a while.
10. Why did you start tap dancing?
Good question. Quite simply: I saw it, I had to do it.
11. What are Red Hot Rhythms plans for the future?
In the future, we hope to take tap dance to the next level – to push the boundaries. We aim to always stay innovative in what we do and to keep growing as a company, and of course, to continually provide great tap dance entertainment and tuition for people young and old throughout Australia.
12. How did you guys get together in the first place?
Basically, the realisation that there was a significant lack of tap dance in Queensland inspired the concept of Red Hot Rhythm. I put the word out to some good friends who were keen to get on board, and before long, Red Hot Rhythm was up and running.
13. Any words of advice for young tappers out there?
You're on the right track.
14. What did you learn at the festival that made the biggest impression on you?
The following words that Jason Samuels Smith used during a conversation to describe an awesome tap dancer: Superleviathonic, Rhythmaturgically Syncopated, Tapstimatitianismist.
So – you can see that the Melbourne International Tap Festival, presented by Grant Swift, was an incredibly inspirational place to be.
To get on their mailing list for next time email: enquiries@mitf.com.au
For more info on Bill Simpson and Red Hot Rhythm check out: www.redhotrhythm.com.au
And for some new steps, routines and rhythms for 2009 check out my DVDs: www.tapatakoz.com.au
There is so much info out there and tap is alive and well in Australia that is for sure. We have oodles of people all over the country who are doing their thing and inspiring us all!
And on the other side of the globe there is a whole other world of tap for us to explore – so grab a plane ticket, check out you tube, google or buy some DVDs. If you love tap then you are in for a treat!!
I encourage all you tappers out there to get on board and celebrate our very special genre of dance!
GO TAP!!
Christine