Dance Dr. presents their fourth season show
BARDO | Dec 10 | Finals Seats
Dance Dr. is a boutique Sydney-based dance training and performance company for young professional artists headed-up by founder and Artistic Director Lucy Mary-Claire. Started in early 2013, the company is now presenting its fourth work BARDO.
This production explores the Buddhist concept of 'bardo' – the state that occurs immediately after death when there is still consciousness and before complete death takes place. Often it is referred to as the moment 'life flashes before your eyes'.
Dance Dr auditions and accepts a maximum of 10 dancers each year. It is an intimate group, ranging from 15-19 years of age, with an understudy and an intern. The dancers meet up a few times a week where Dance Dr prepares them for a professional career in the dance industry. The dancers learn about what they will face when they go to auditions and when they join a dance company.
The company describes itself as "committed to creating eerily beautiful dance works."
The first 3 works by Dance Dr were Patients, Metamorphosis and Dollhouse and were sell-outs.
Lucy says Dance Dr.'s passions lie within the areas of composition and performance and their focus is to reinvent dance as an art form at its creative and athletic peak. To learn more about Lucy Mary-Claire and her vision for Dance Dr. click here.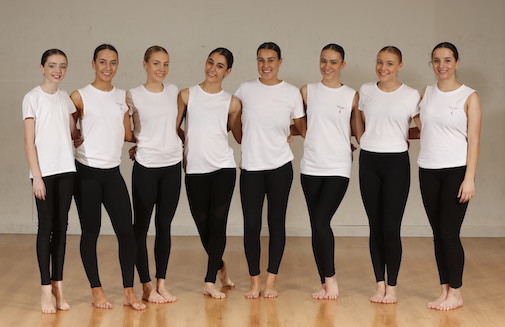 BARDO  |  DANCE DR.


Saturday 10th December
Eternity Playhouse, Darlinghurst
Doors Open 7pm | Performance 8pm | After Show 9:30pm
Tickets $60 from www.dancedr.bigcartel.com