Knowledge Ground: 30 Years of Sixty Five Thousand
Free, Fully Immersive Installation to Mark Bangarra's 30th Anniversary
Opening on 4 December 2019, Knowledge Ground is a free, fully immersive installation experience that celebrates Australia's leading Aboriginal and Torres Strait Islander performing arts company and its landmark 30th anniversary. Accompanying the installation is a new digital platform of the same name, offering a whole new dimension of the Bangarra experience. Three years in-the-making, Knowledge Ground is an ever-evolving digital archive sharing Bangarra's songline with online visitors around the world.
Offering a whole new dimension of the Bangarra experience, Artistic Director, Stephen Page and Head of Design, Jacob Nash have carefully curated an experience that explores the many songlines that make up Bangarra's Knowledge Ground. The free exhibition will celebrate and share 30 years of Bangarra's vital connection to Country and Aboriginal and Torres Strait Islander dance theatre stories.
Guided by shifting lighting states designed by Nick Schlieper, and undulating choral soundscape composed by David Page, visitors will navigate a series of thematic worlds, created using unique elements from Bangarra's productions – including set, costumes, artefacts, AV projection, language recordings and film footage of the Bangarra dancers. Each world explores the themes that are central to Bangarra's work – Country, Language, kinship, social, history – and provide an opportunity for visitors to connect to the song, dance and stories that Bangarra have been sharing with audiences for the last 30 years.
With the roots of Bangarra's work being created on Country, their work is entrusted to the company by Elders and communities across Australia, and is inspired by the stories, song, dance and language of 65,000 years of unbroken cultural knowledge.
The installation of Knowledge Ground at Carriageworks will coincide with the launch of an all-new digital platform housing Bangarra's award-winning work, stories, songlines, and continual relationships with family and communities. This ever-evolving archive will continue to expand as Bangarra enters its fourth decade, sharing the company's work online with visitors around the world, and continuing their songline.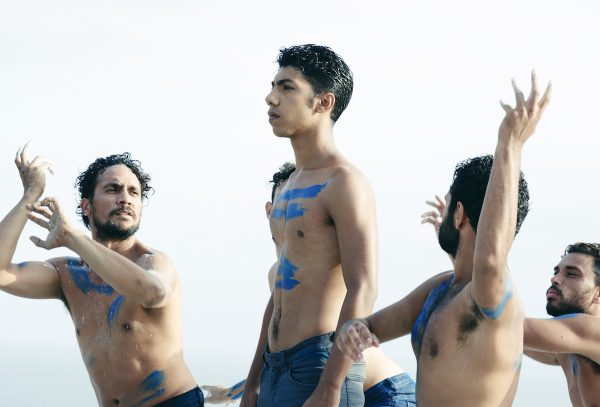 Artistic Director Stephen Page said "Bangarra's work draws on an incredibly rich culture of over 65,000 years, and we have a vital role to play as caretakers of these stories. The inception of the Knowledge Ground installation and digital platform is our way to ensure that the integrity of these stories is preserved, documented, and can be shared with a wider audience for years to come."
Blair French, Carriageworks CEO commented, "Carriageworks is located on the traditional lands of the Gadigal people. Our Indigenous program lies at the heart of our Artistic Program. We are proud to partner with Bangarra to celebrate this special milestone and continue to support contemporary Aboriginal and Torres Strait Islander arts practice. Knowledge Ground is a brilliant opportunity for communities to immerse themselves in the extraordinary work of Bangarra."
KNOWLEDGE GROUND: 30 YEARS OF SIXTY FIVE THOUSAND
4 – 14 December 2019
Carriageworks, 245 Wilson St, Eveleigh, New South Wales
Wed 4 December: 12noon – 6pm
Thu 5 December – Fri 6 December: 10am – 6pm
Sun 8 December – Saturday 14 December: 10am – 6pm
Price: Free