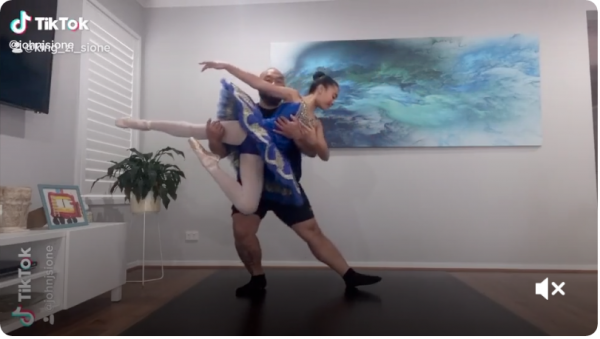 TikTok Challenge Winners Announced for Queensland Ballet Challenge
#balletbeatdrop receives 1000 entries and 160 million views!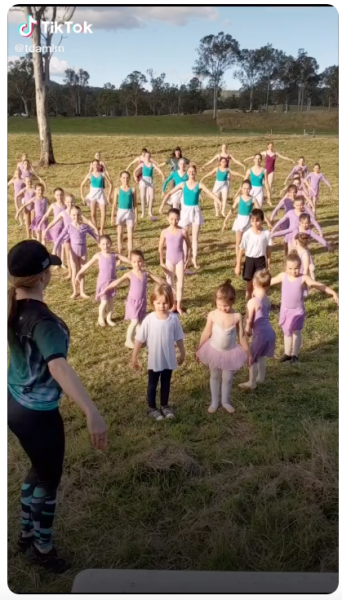 The winners of Queensland Ballet's Ballet Beat Drop competition have been announced, with the competition receiving almost 1,000 entries globally.
From professional dancers, to those who were partaking for fun, the challenge garnered a lot of interest, with the hashtag #balletbeatdrop being viewed over 160 million times. Read our previous article on this challenge here: www.dancelife.com.au/ballet-beat-drop-challenge
Artistic Director Li Cunxin said the competition was a great way to inspire people to get moving and experience the joy of dance.
"Whether you dance ballet, hip-hop or just love to move to music, the challenge is an opportunity for everybody to show their creativity and passion for movement," said Mr Li.
"This challenge allowed Queensland Ballet and Suncorp to come together to connect and inspire dancers from all around the world.  It was wonderful to see everyone's individual creativity and inspiration shine through their submissions," he added.
The competition required creativity and self-expression to perform the Ballet Beat Drop Challenge using the TikTok app or uploading an entry online. Up for grabs were a range of prizes, including major cash prizes, in-studio workshops with Queensland Ballet Junior Ambassadors and even the opportunity to see your TikTok make it to the big screen.
Ten lucky participants saw their TikTok on TV, aired during a special Queensland Ballet Christmas in July Nine broadcast.
Suncorp EGM Brand and Marketing, Mim Haysom said the Ballet Beat Drop Challenge has been an excellent avenue for Australians of all ages to express their creativity through dance. "It's been great to see so many people from across the country come together to enjoy their shared passion for dance. Not only has this competition helped people to keep active and creative, its also kept people connected which is so important at the moment.
"The calibre of the performances has been incredible – congratulations to the winners and everyone involved," she said.=
The competition, which was split into three categories Freestyle, Dance Studio and International, required entrants to watch the dance challenge and then recreate the moves. Set to a remix of The Nutcracker's iconic "Dance of the Sugar Plum Fairy", the choreography begins off as graceful ballet, but when the beat drops it switches to high-energy hip-hop.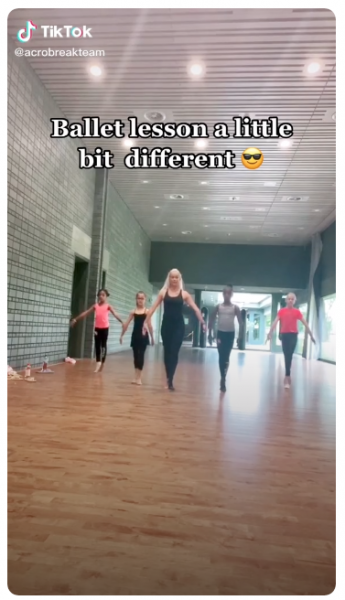 The winning dance studio was Maleny-based, The Dance Academy (TikTok @tdamlm).  Their entry was set against a rural backdrop in the stunning hinterlands that the region is so well known for. Principal Dawn Burman said the children had fun filming the dance.
"We decided to do it outside on a student's property, and we ended up making a real day out of it. The kids had a blast filming, and all the parents came to watch. It was a nice bonding moment for us all," said Dawn.
And the prize money will be well received.
"During COVID we lost our dance hall and had to move into a tin shed. We're grateful to have the space, but it'll be so steamy in summer. Now we can use the $5,000 cash to help install air conditioning, which will make a world of difference," she said.
Victorian Dad and daughter duo John (@johnjsione) and Zi Sione (@king_zi_sione) took out the Freestyle competition. John said the comp provided a welcome distraction for the pair, with Zi unable to continue her usual dance training during the lockdown in the state.
"She was understandably a bit down, being unable to continue with her face to face dance training in this current climate. This was something fun we could do together. And having won it, what a buzz!" Mr Sione said.
And the international winner hailed from Rotterdam in The Netherlands, Judit Szoboszlai (@acrobreakteam), she was just one of millions of people to take note of the #balletbeatdrop from around the world.
Watch the Winning TikTok Videos below: